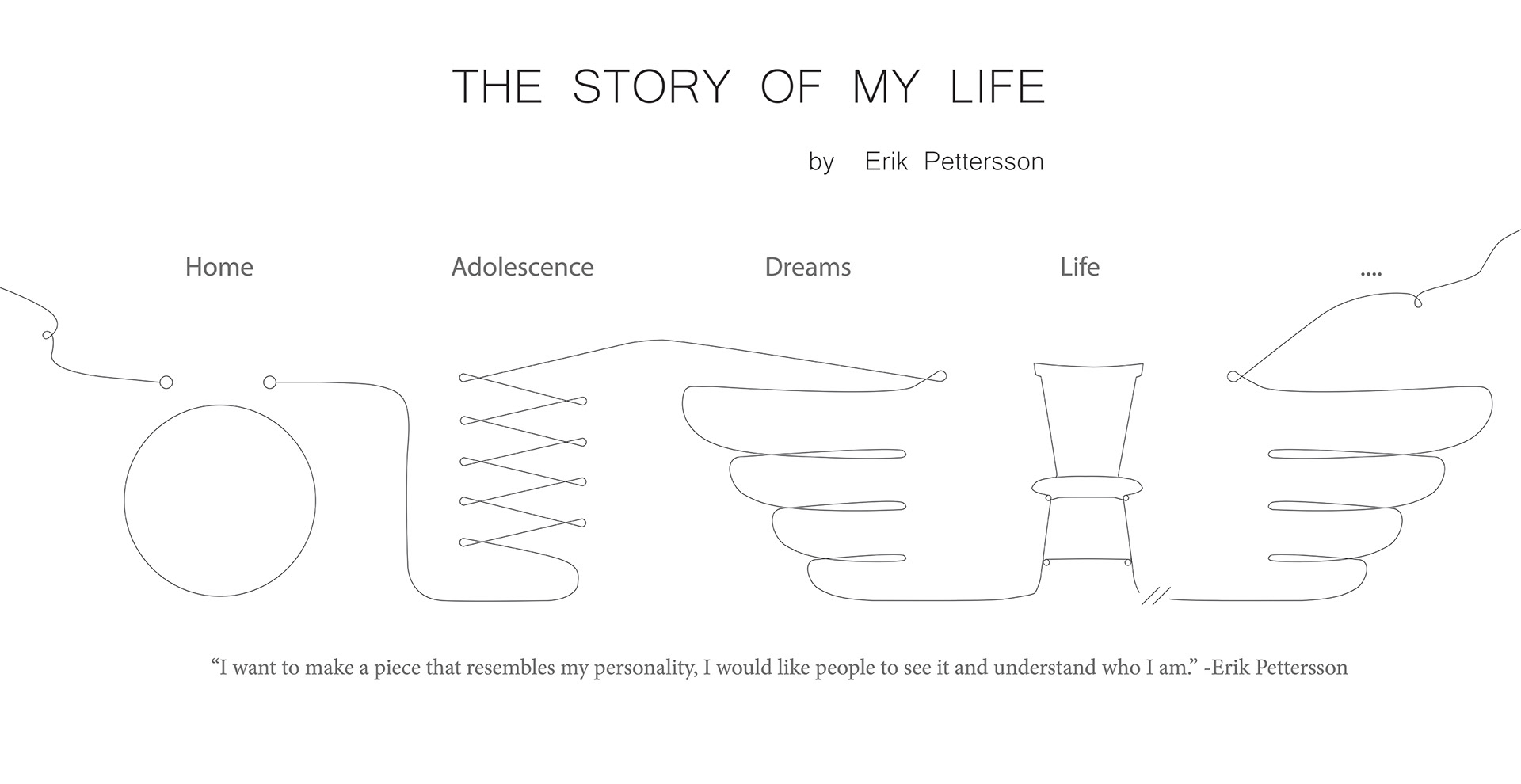 "Quisiera hacer una pieza que refleje mi personalidad, me gustaría que la gente la viera y entendiera quien soy." – Erik Pettersson 
(egresado del programa de Ebanistas en Carl Malmsten Furniture Studies, Estocolmo, Suecia.)
Esta frase fue con la que comenzamos el proyecto, una pieza maestra elaborada por Erik Petterson (Suecia) y el diseñador Kaleb J Cárdenas Z (México).
La construcción de esta " pieza maestra" (Gesälprov) tomo más de un año (Mayo 2012 – Junio 2013).
"I want to make a piece that resembles my personality, I would like people to see it and understand who I am." – Erik Pettersson

(graduated from the Cabinet Making program at Carl Malmsten Furniture Studies, Stockholm, Sweden).
This is the phrase that started this project, a Master Piece made in collaboration between cabinet maker Erik Pettersson (Sweden) & designer Kaleb J Cardenas Z (México). A "Gesäll"(journeyman´s work in swedish) developed in order to graduate from Carl Malmsten Furniture Studies in Stockholm, Sweden.
The construction of the Journey man furniture took over one year (May 2012 – June 2013).