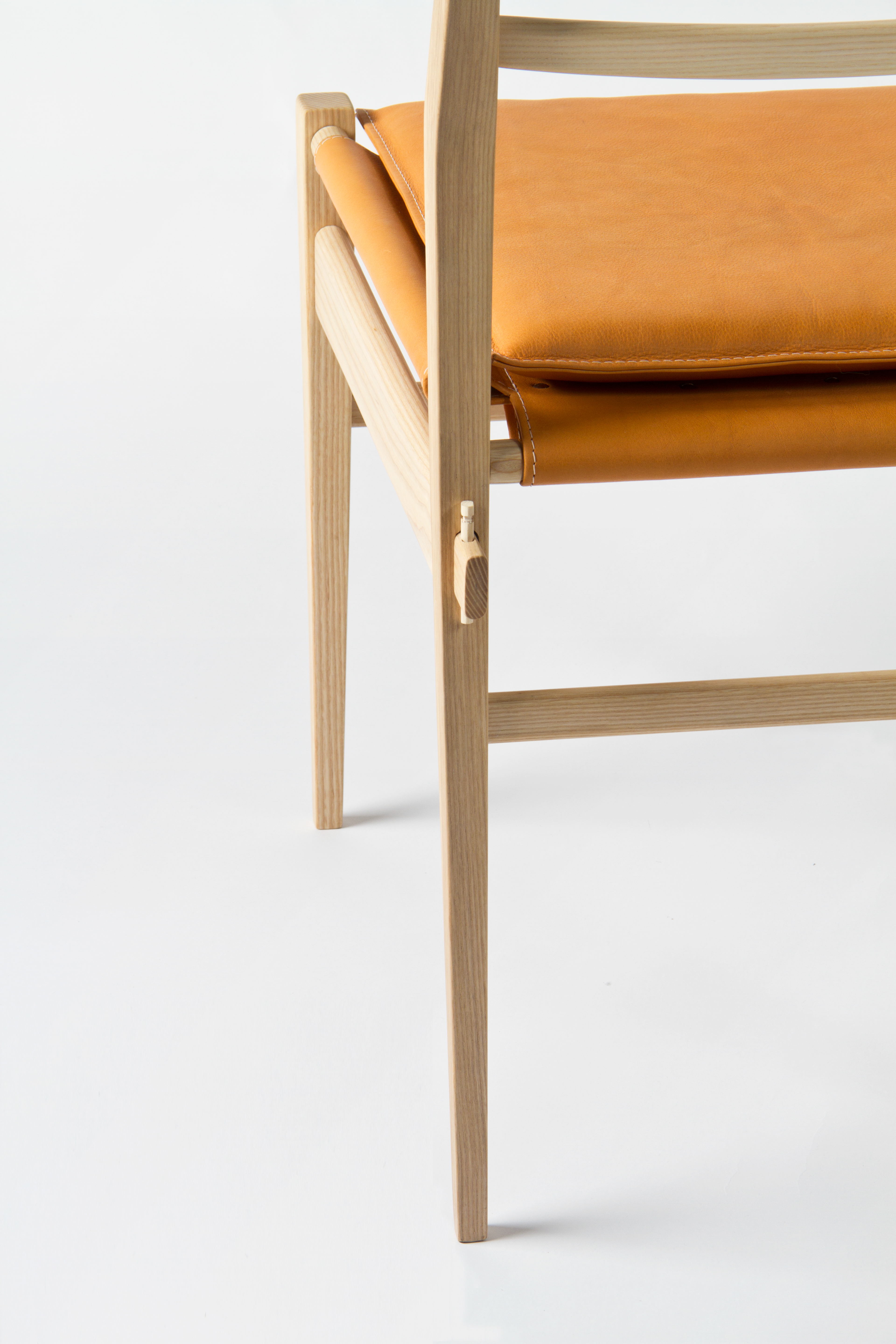 Stol fue diseñada en Carl Malmsten Furniture Studies, Estocolmo, Suecia. Al estar haciendo mi semestre de intercambio en esta prestigiosa escuela, era mi deseo hacer mi primer silla en este país debido a la gran cultura de mobiliario que existe ahí, al mismo tiempo quería regresar a casa con ella, esta fue una de las principales razones por la cual la silla se puede armar y desarmar en solo unos pasos.
Trabajo en colaboración con el artesano en piel David Sellberg de Sadelmakarmästarna en Estocolmo, Suecia. Presentada en Designersblock, Milán Abril 2012.


Stol was designed at Carl Malmsten Furniture Studies in Stockholm, Sweden. Being from Mexico it was my desire to build my first chair in this country because of the great furniture culture, but it was also my desire to take it back home, this was one of the main reasons I made it knock down and with a flat package.
Working in collaboration with leather handcraftman David Sellberg, from Sadelmakarmästarna in Stockholm, Sweden. Presented at MOST Designersblock, Milan 2012.