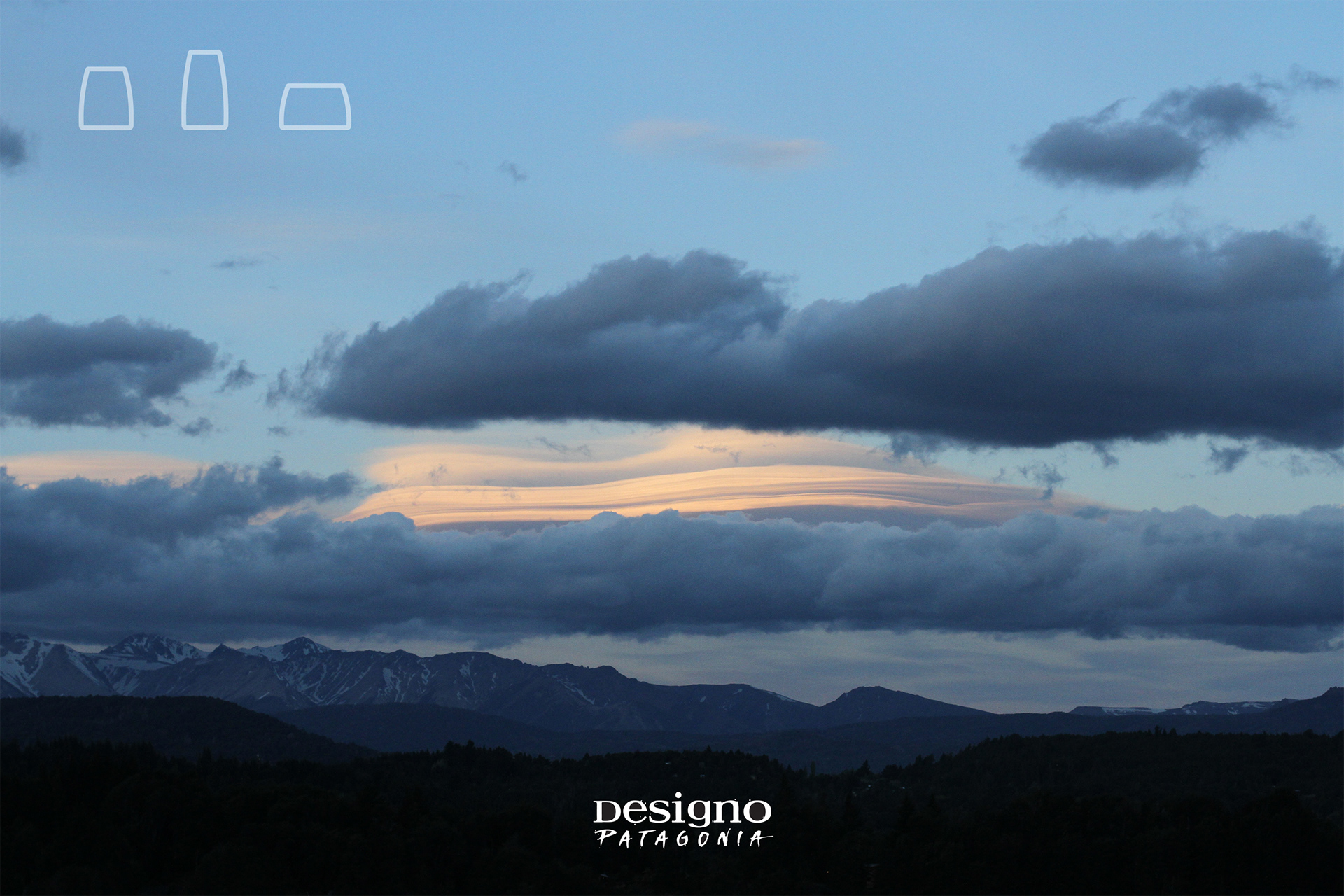 Cuecos es una colección de contenedores que refleja la transformación de la materia a través del tiempo.
Este inusual conjunto se compone de recipientes de especias para una cocina contemporánea, así como artículos de almacenamiento de objetos personales. Una colaboración entre el estudio argentino Designo-Patagonia y Kaleb Cárdenas durante una pasantía de seis meses en Bariloche, Argentina.
La serie cuecos de Designo-Patagonia ha sido fabricada con materiales locales. Incluyen madera "lenga", con aceite de oliva y acabado de trementina, así como piedras endémicas seleccionadas.
Cuecos is a collection of containers reflecting the transformation of matter through time.
This unusual set consists of spice containers for a contemporary kitchen as well as storage items for personal belongings. A collaboration between Argentinian studio Designo-Patagonia and Kaleb Cárdenas through a six-month internship in Bariloche, Argentina. Keen in mixing industrial technology with high-qualified craft, Designo-
Patagonia's cuecos series has been produced with local materials. They include 'lenga' wood, with olive oil and turpentine finish, as well as selected endemic pebbles.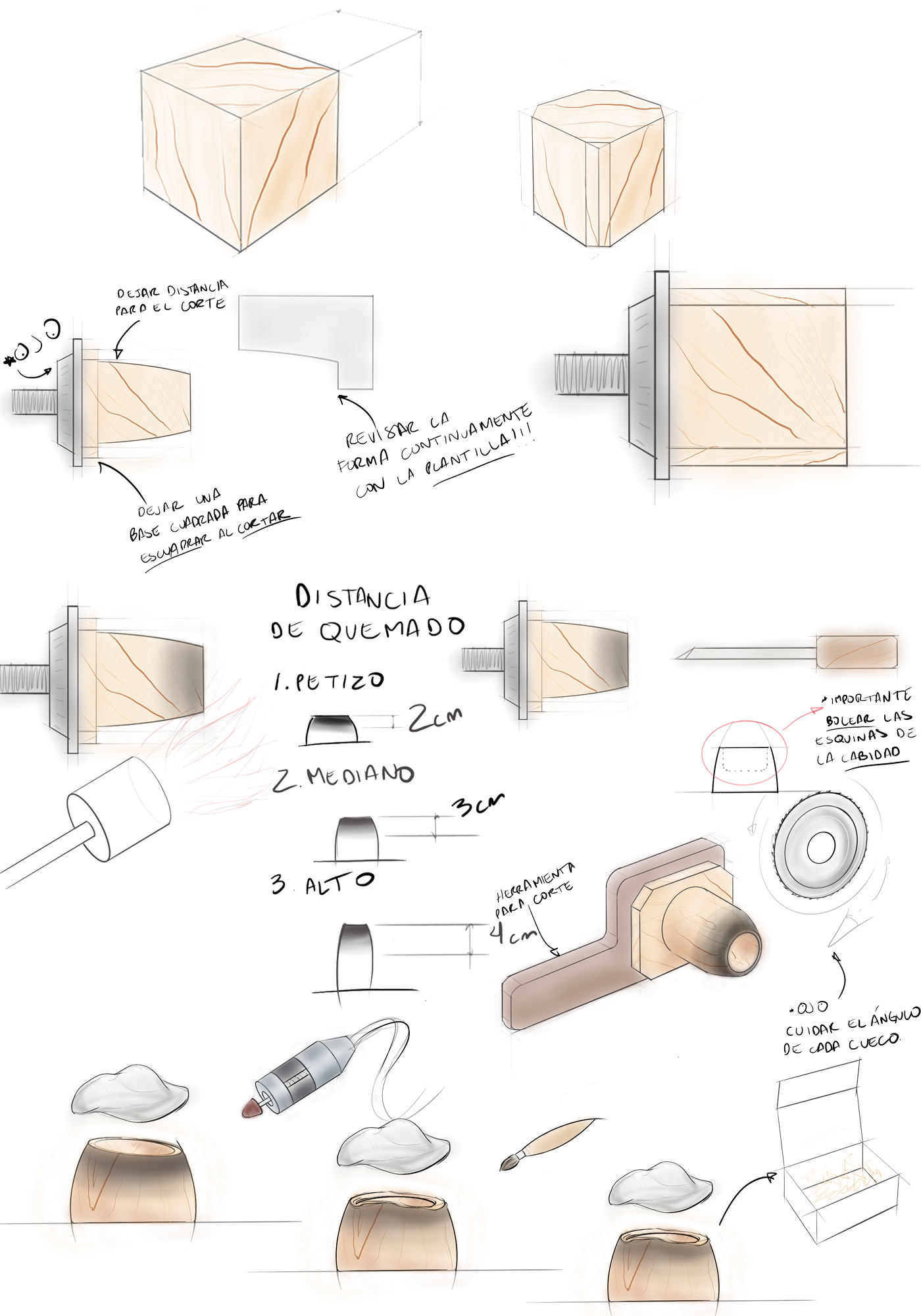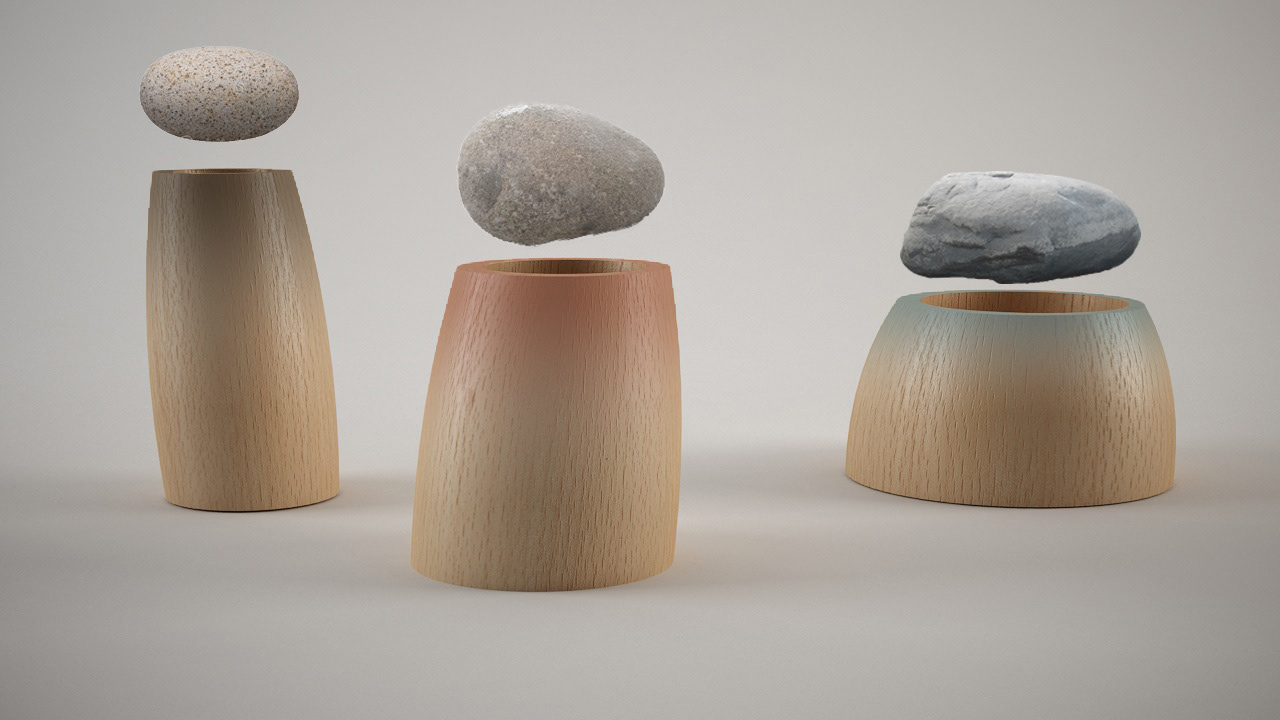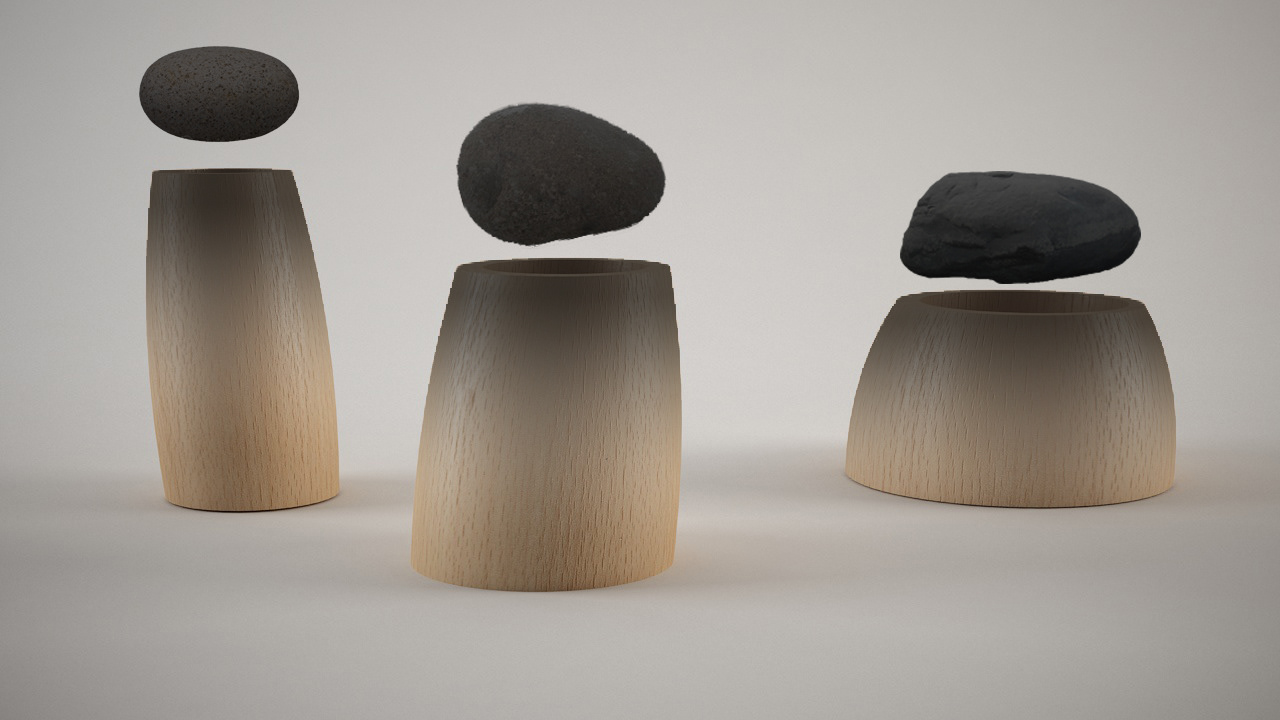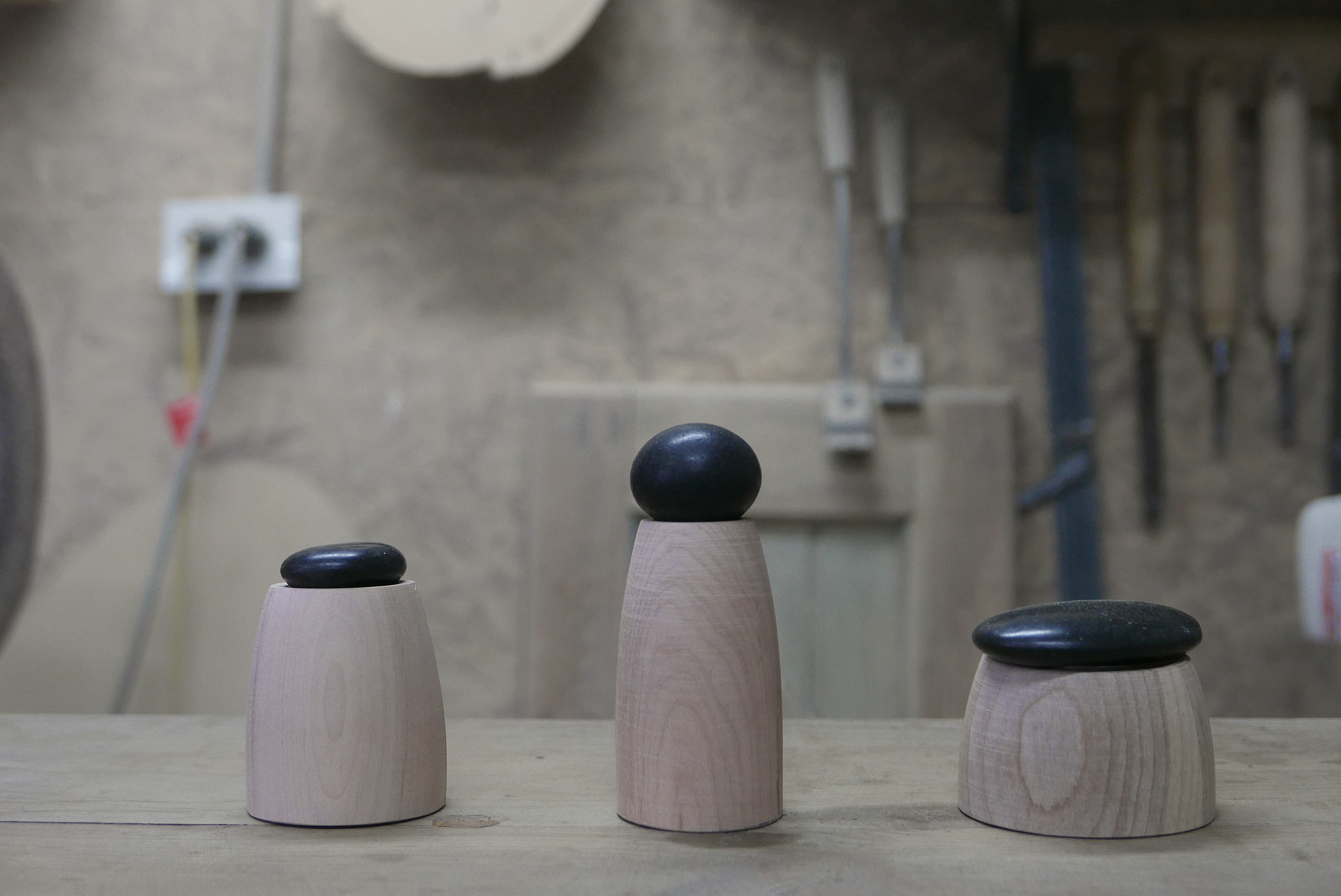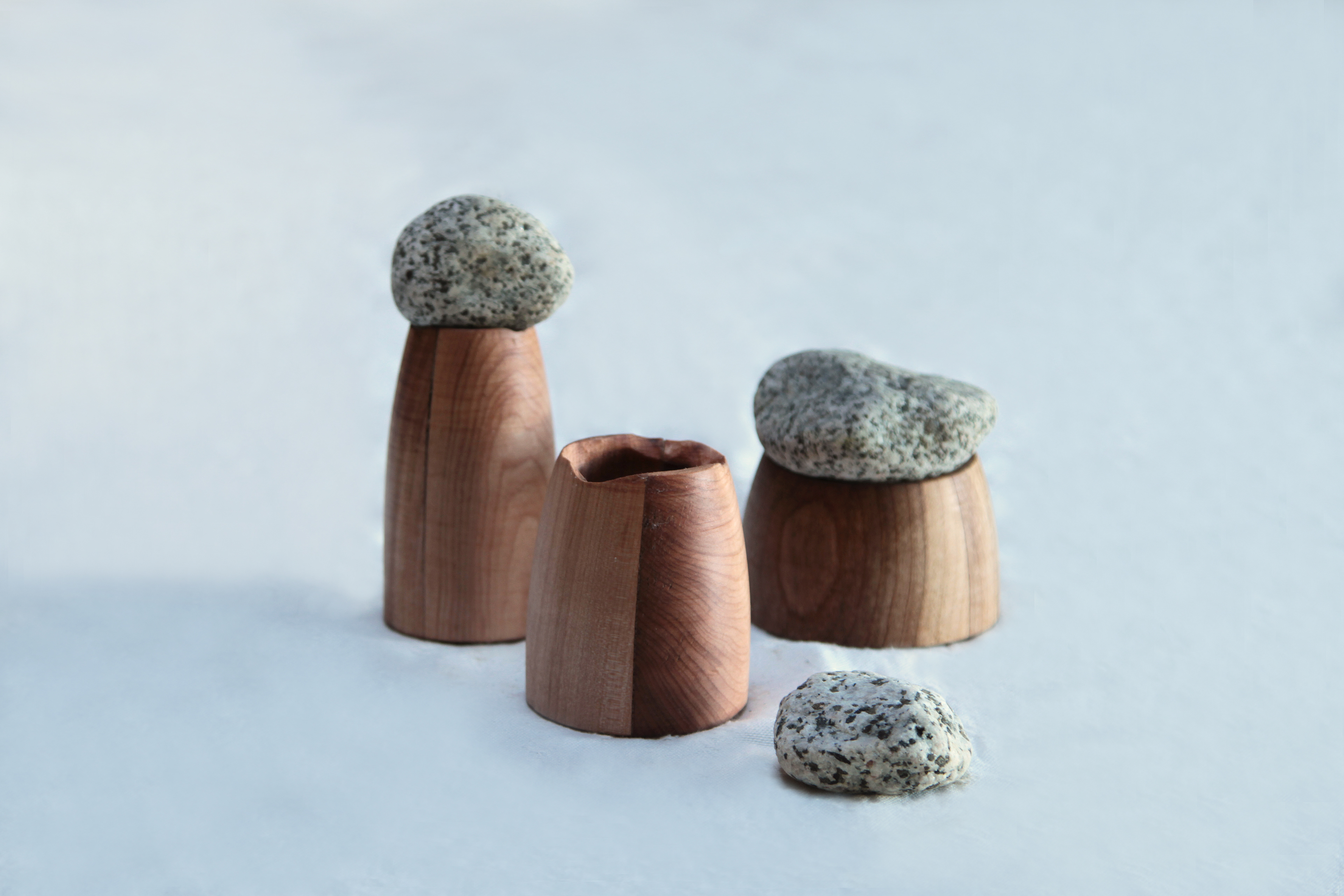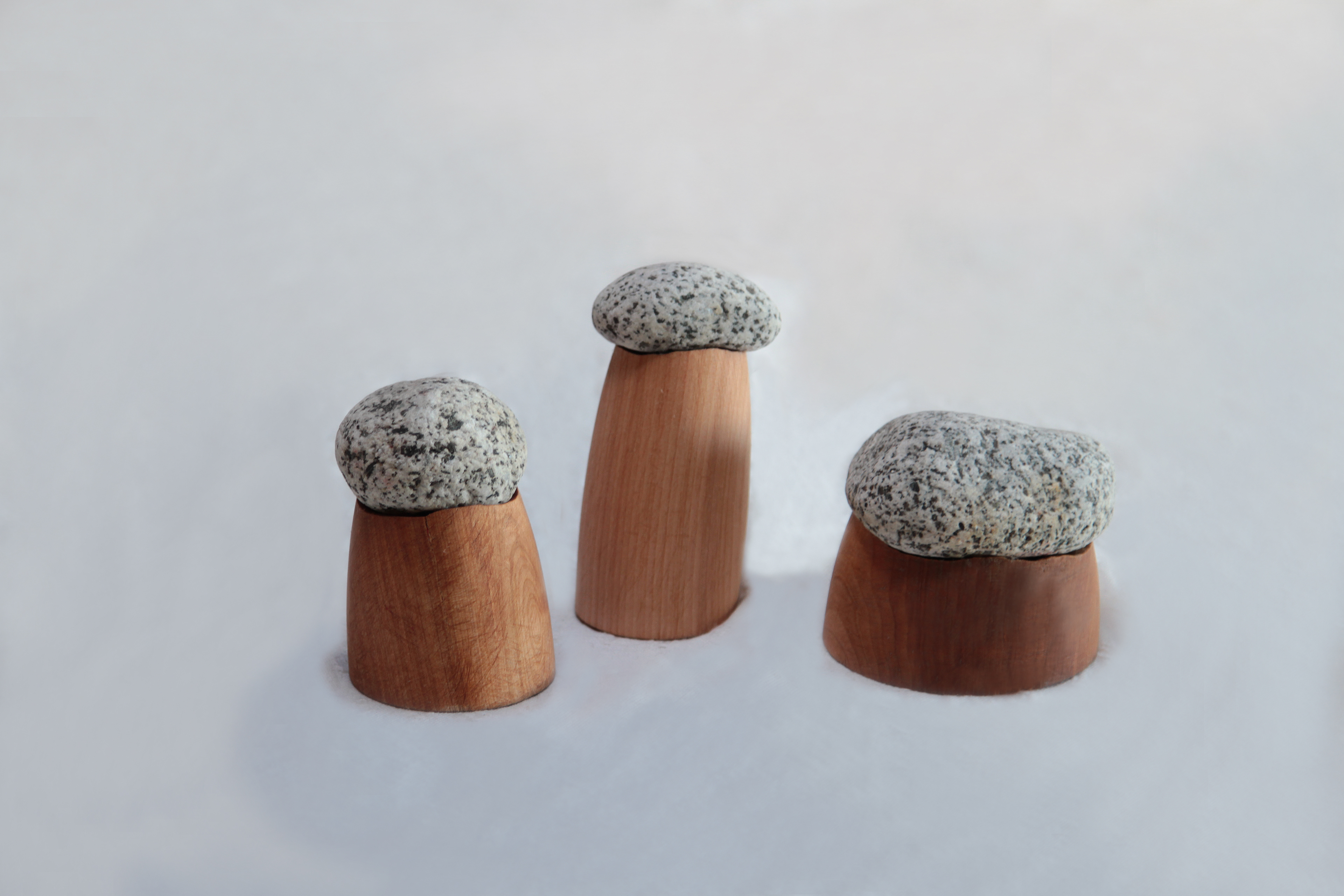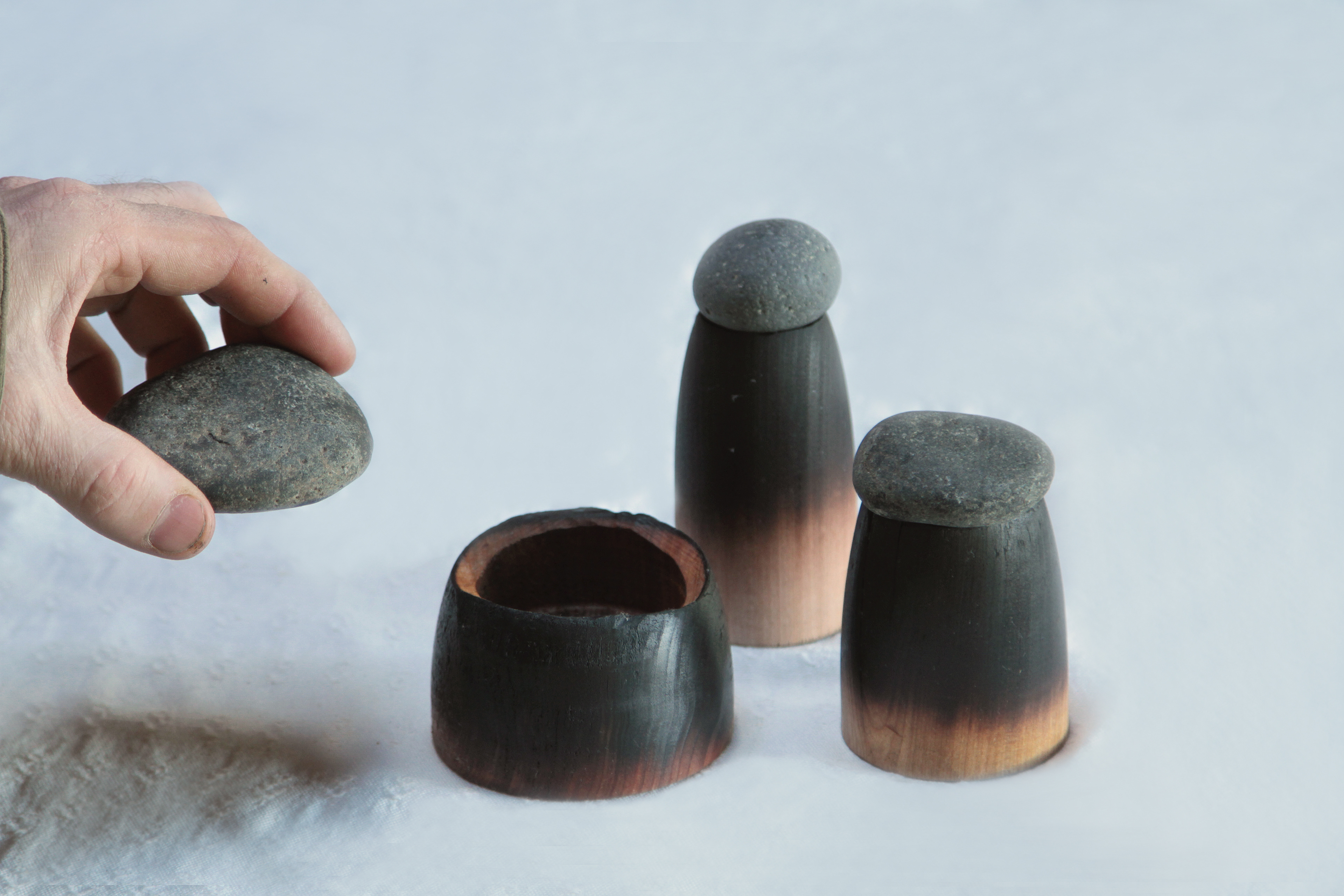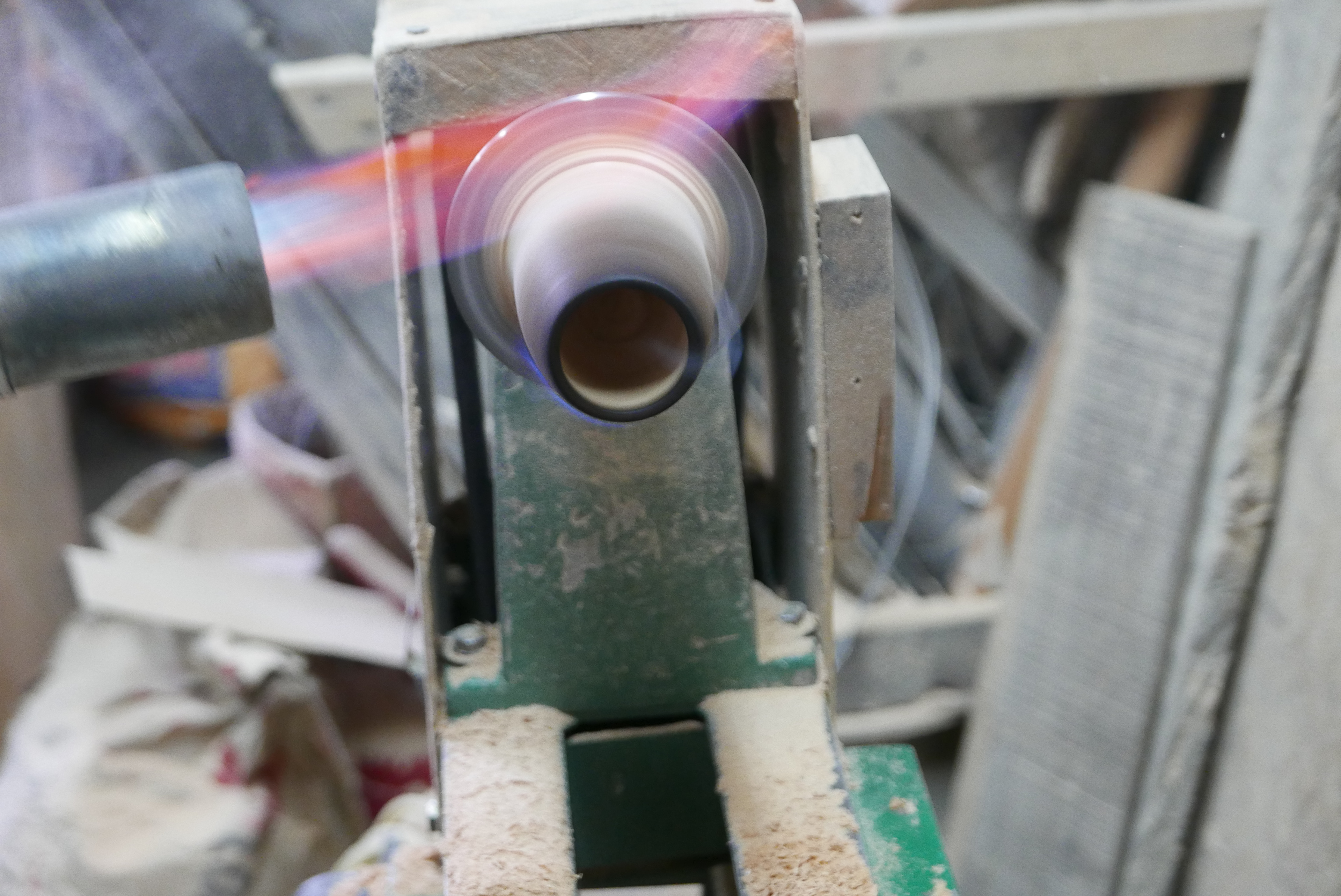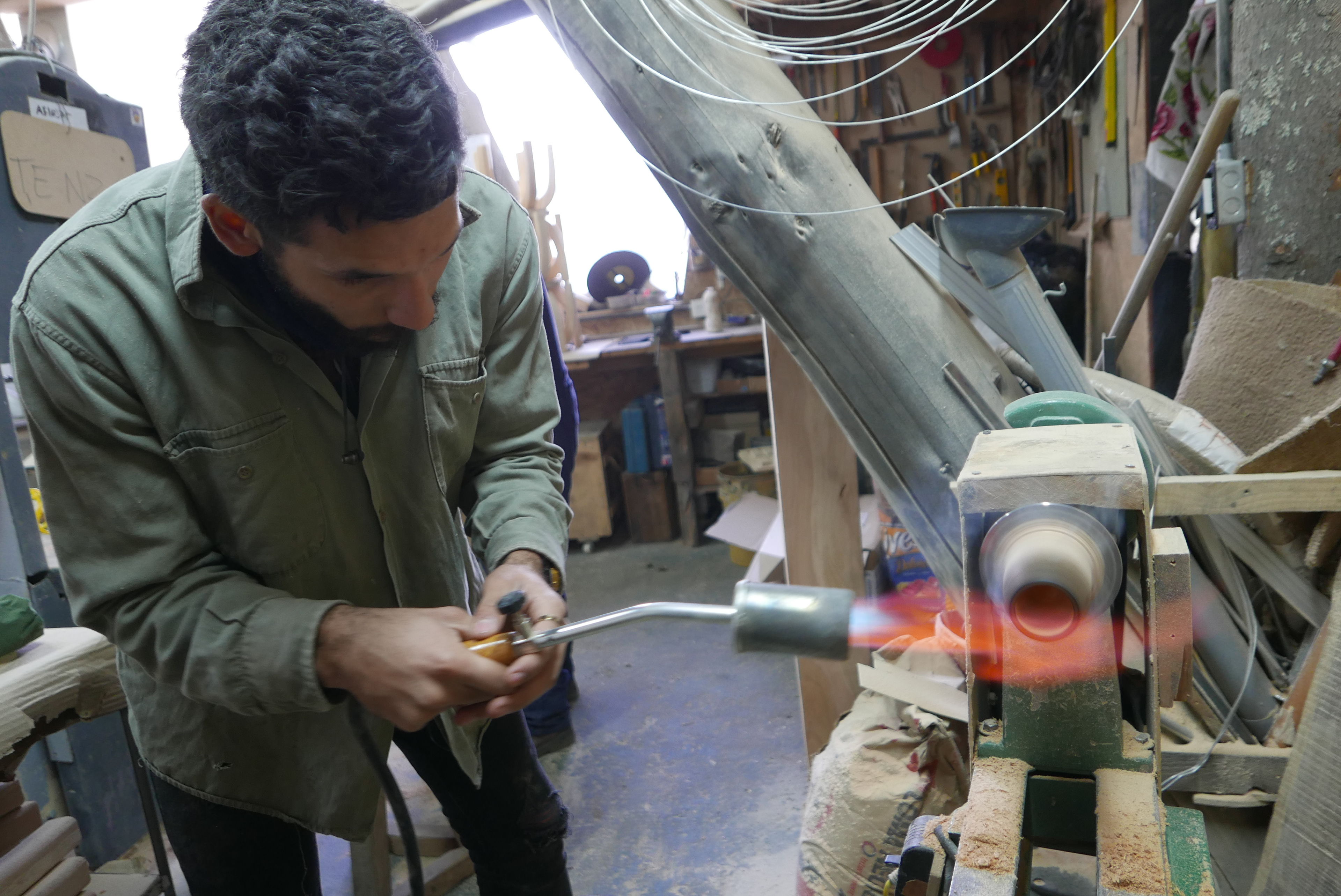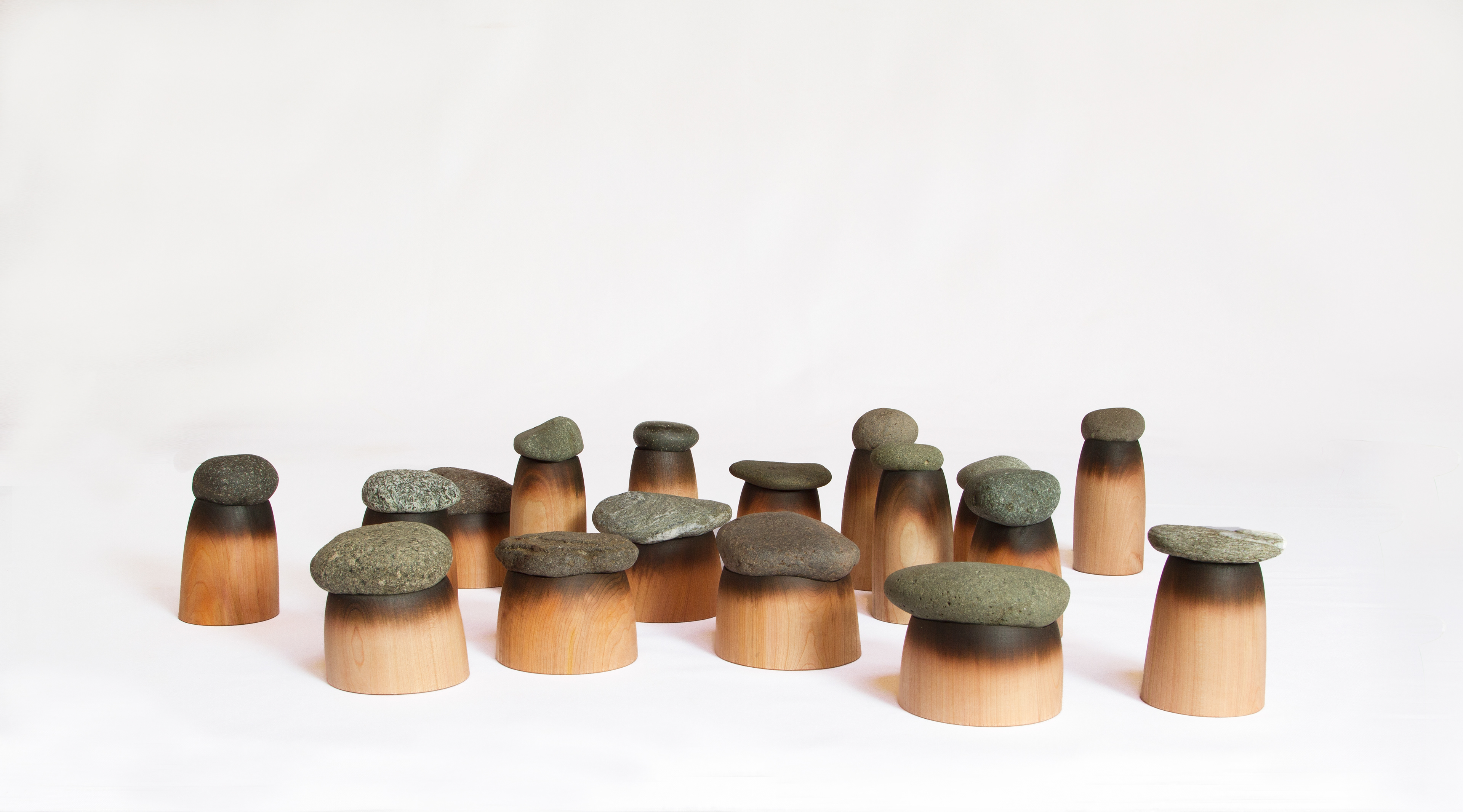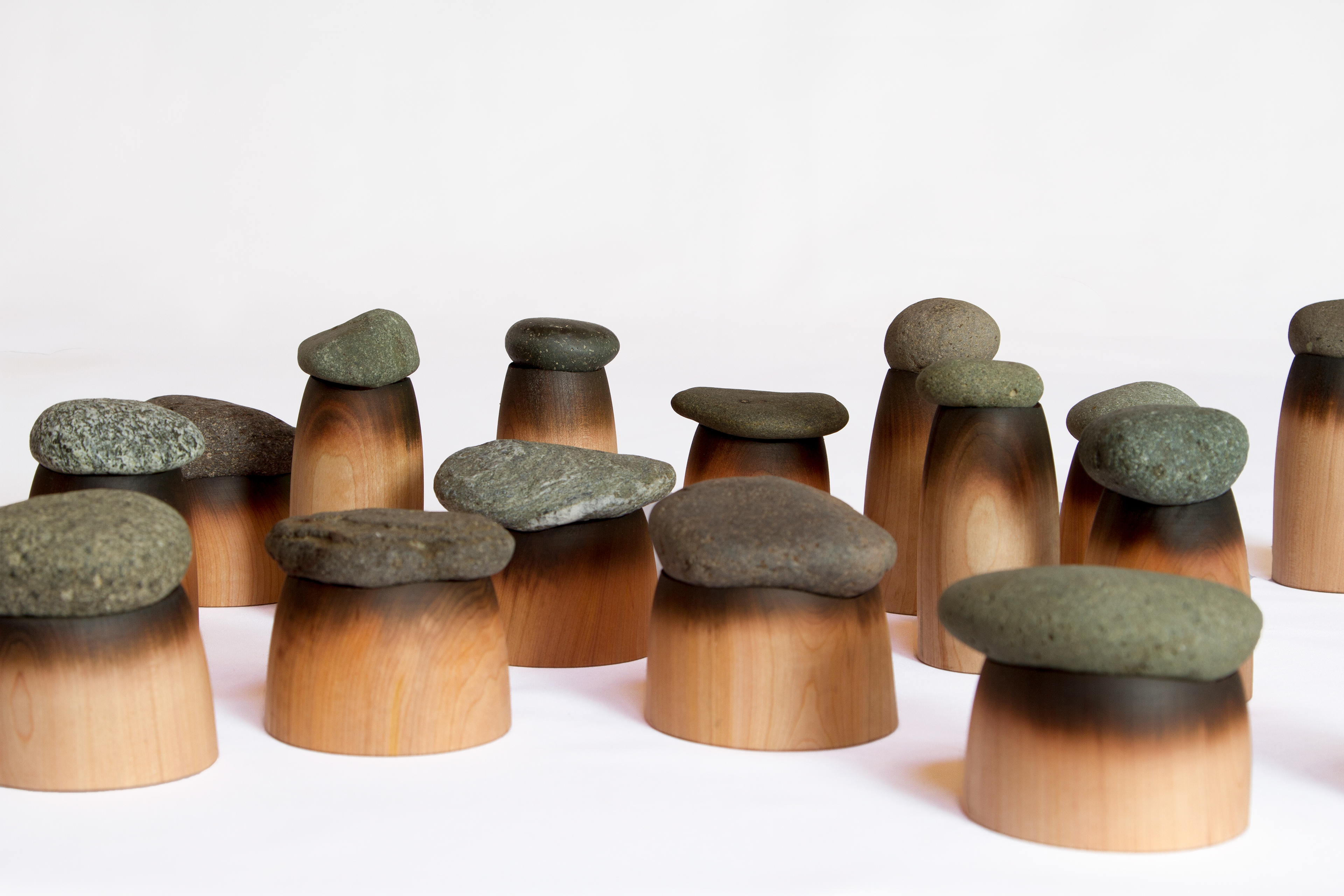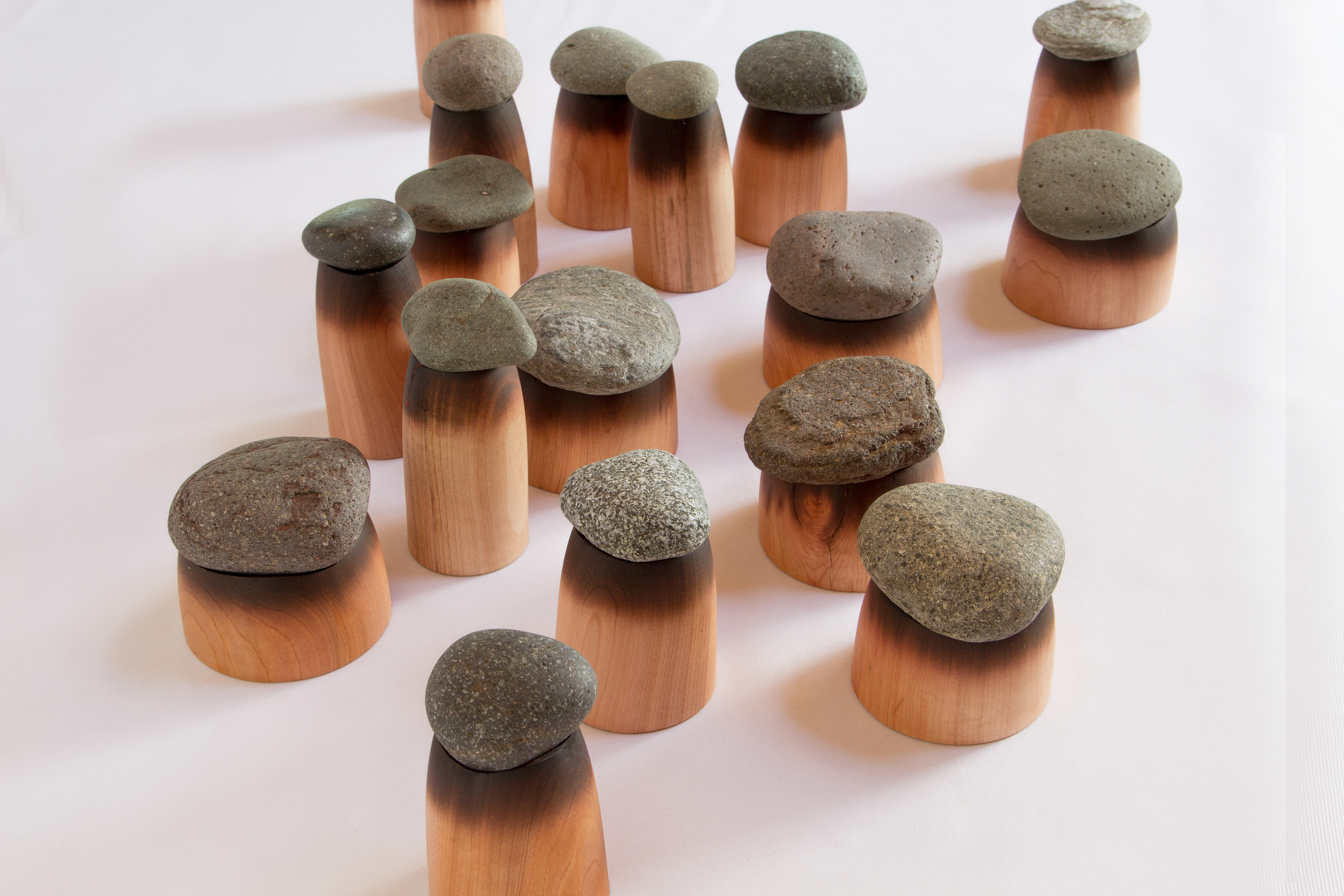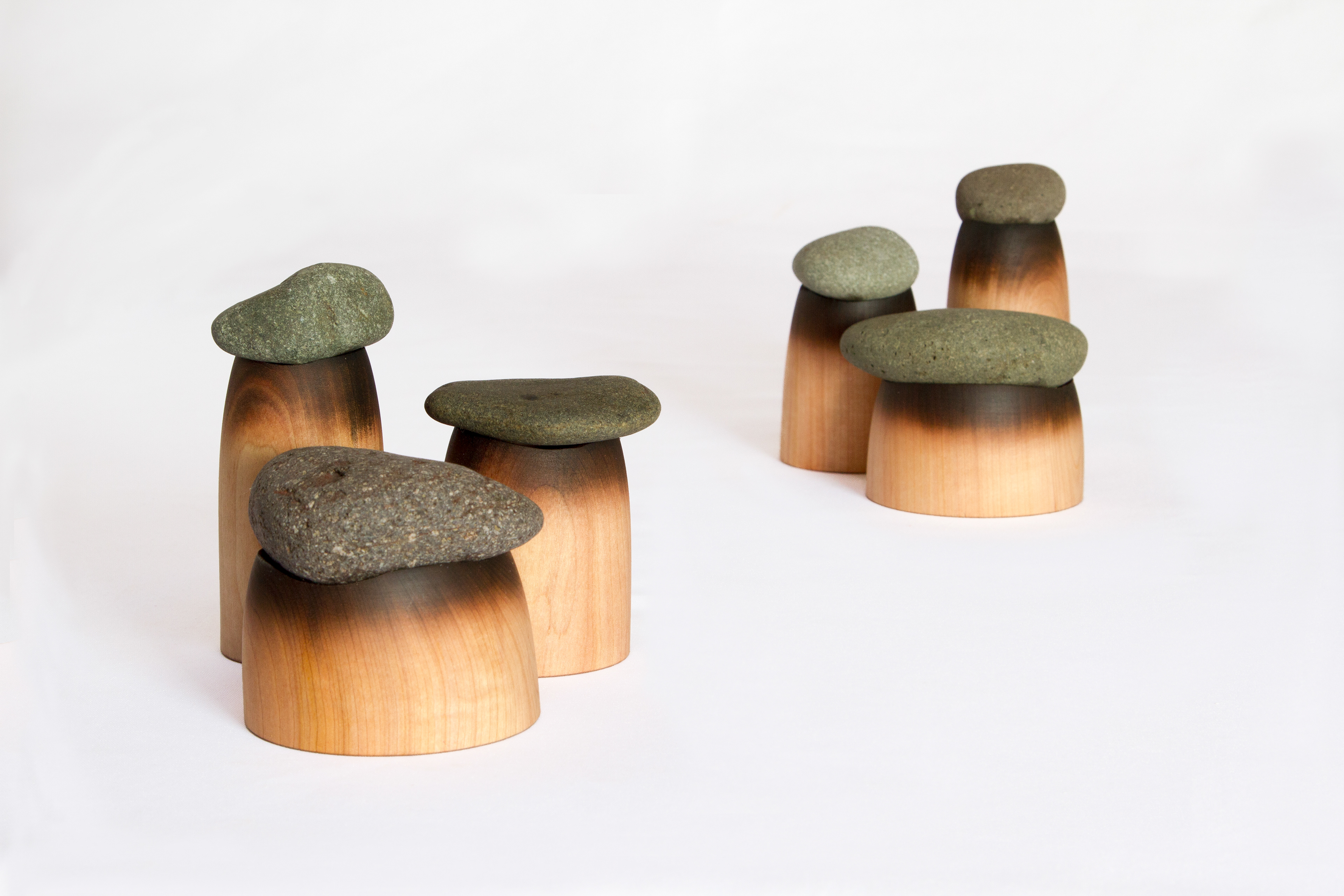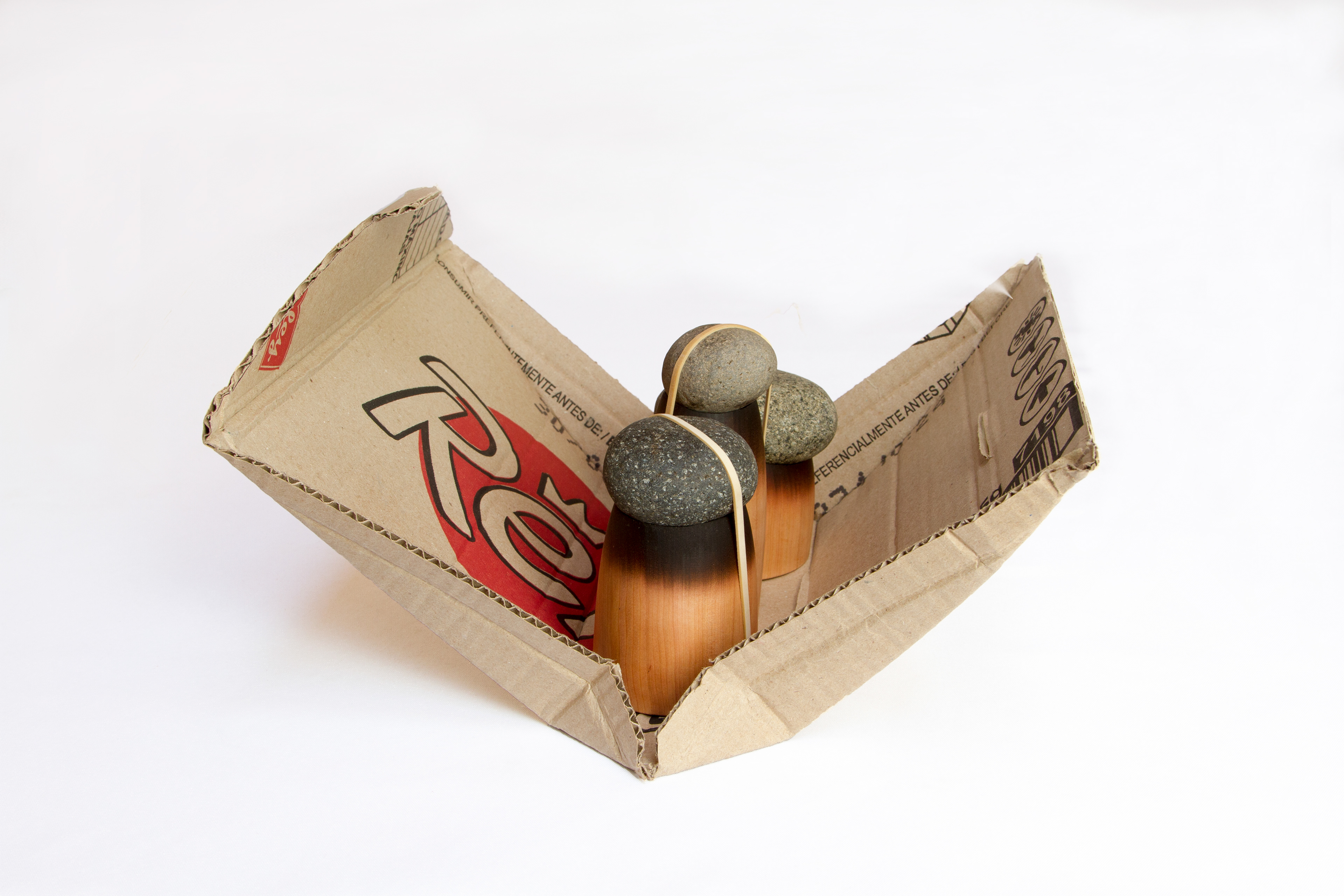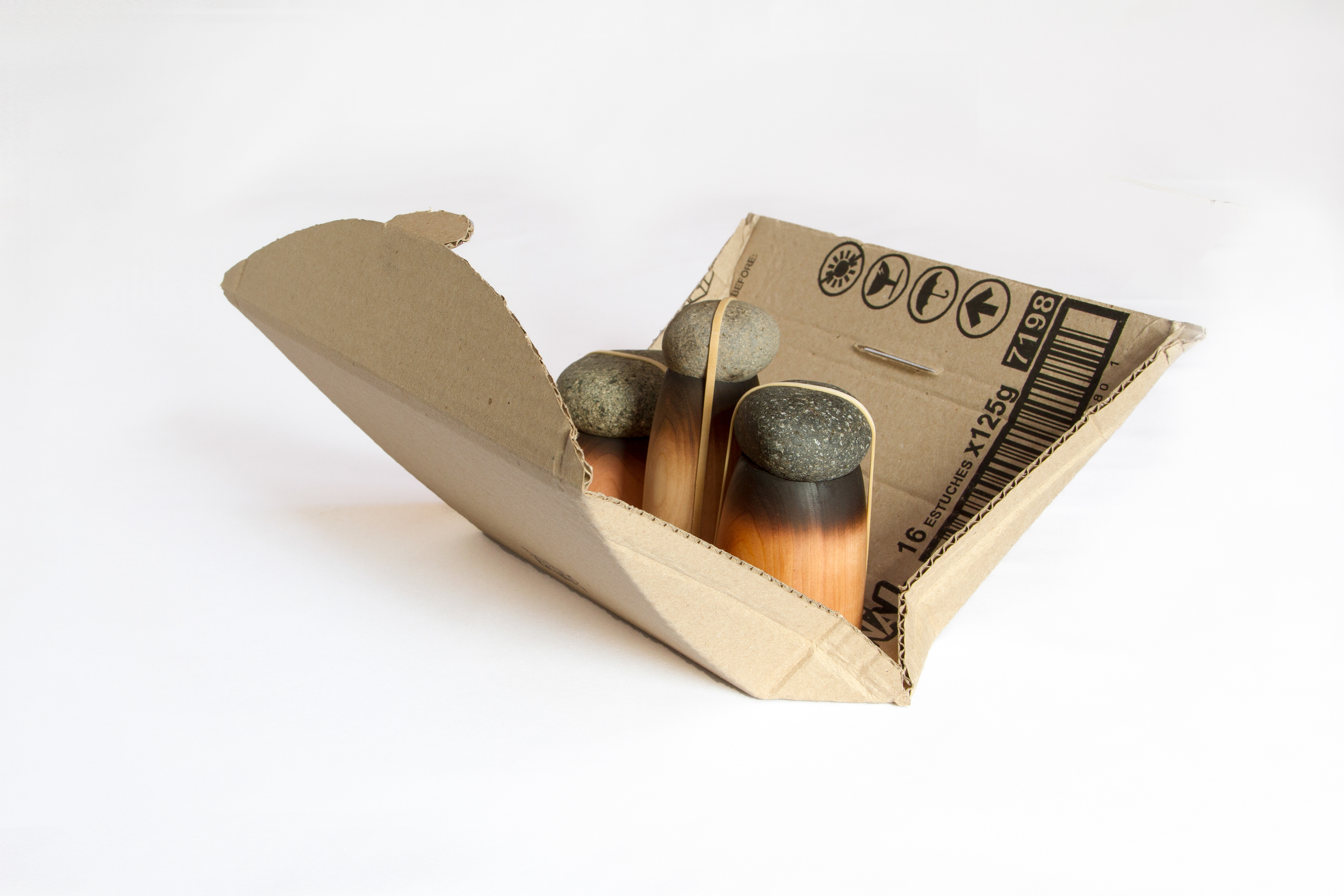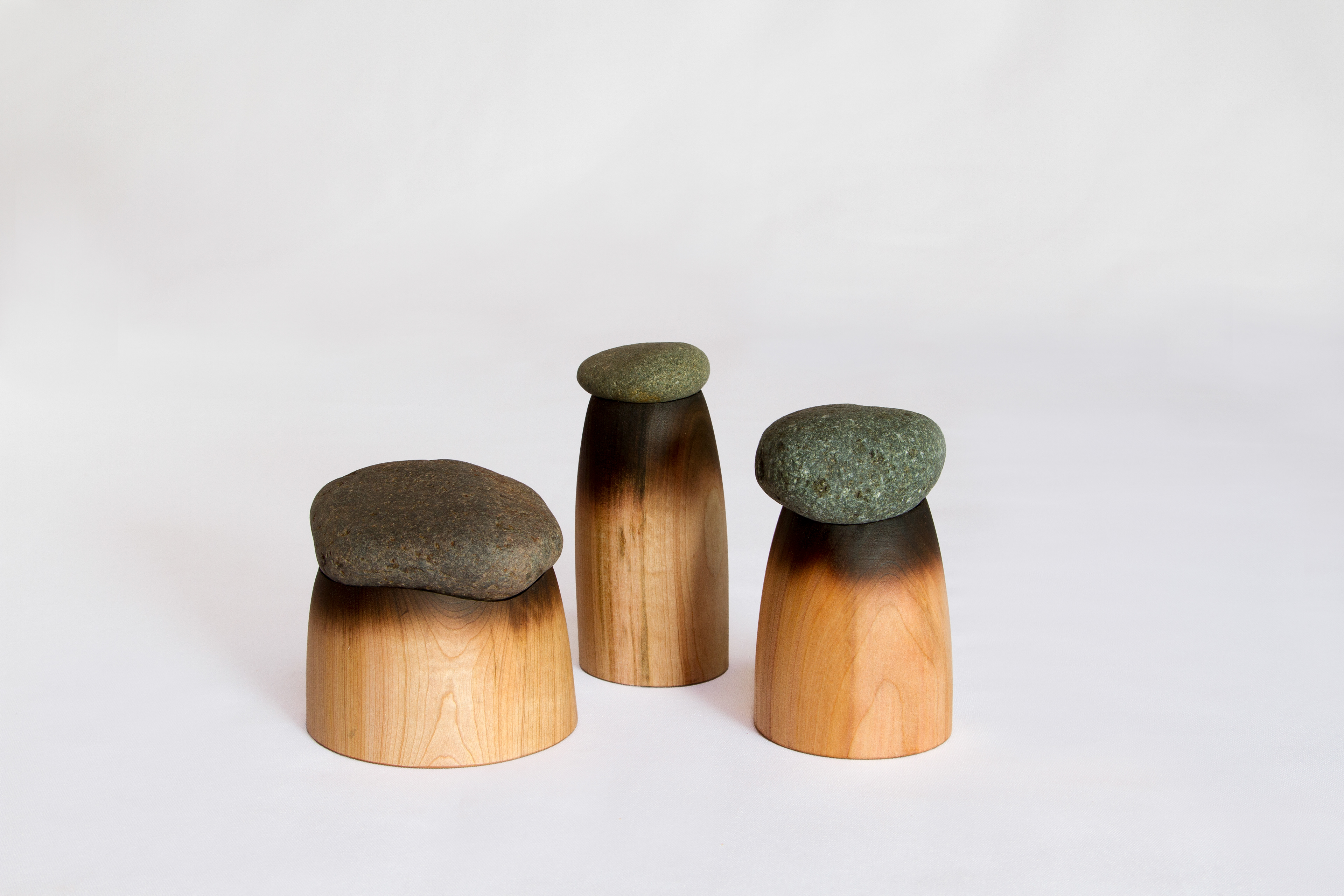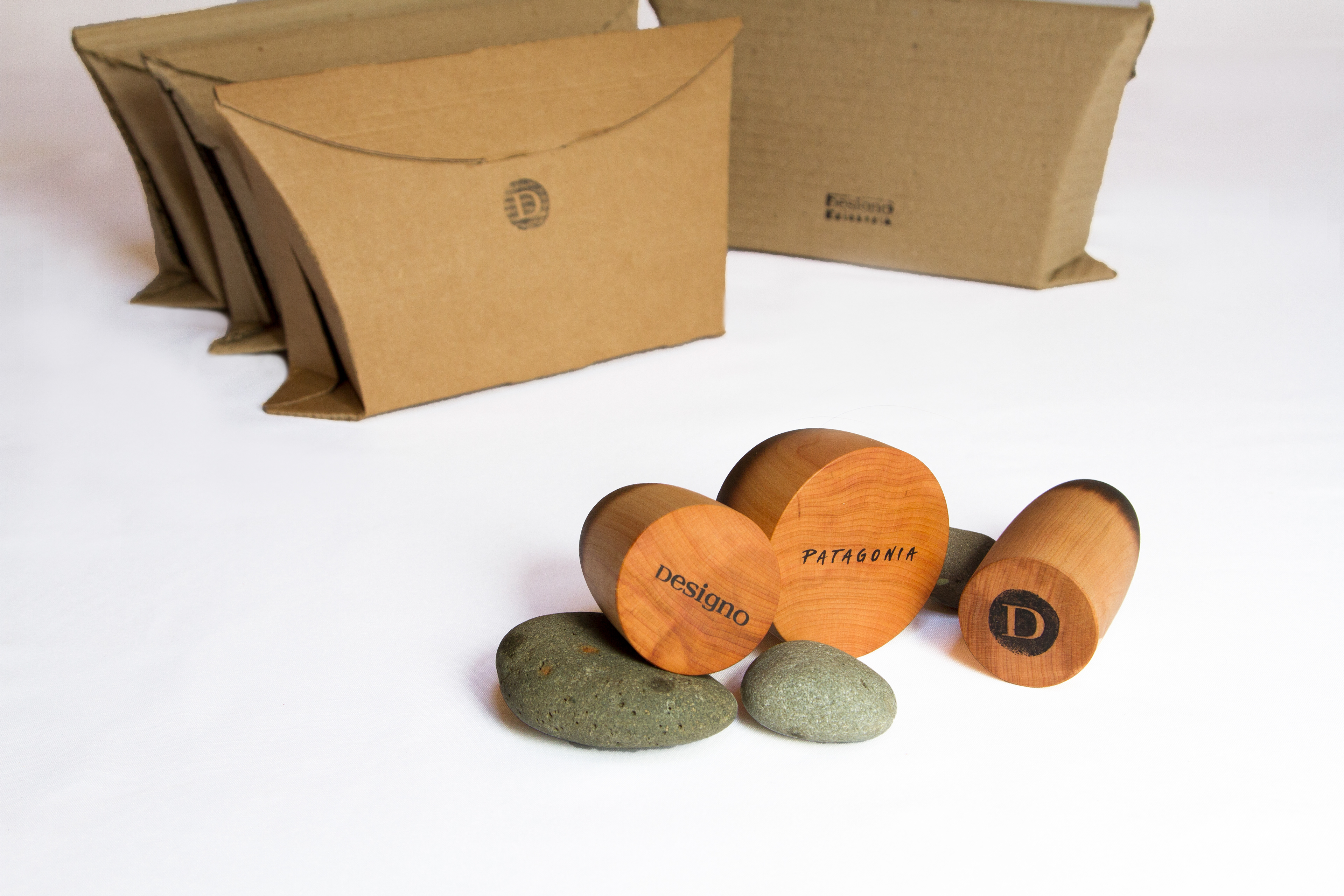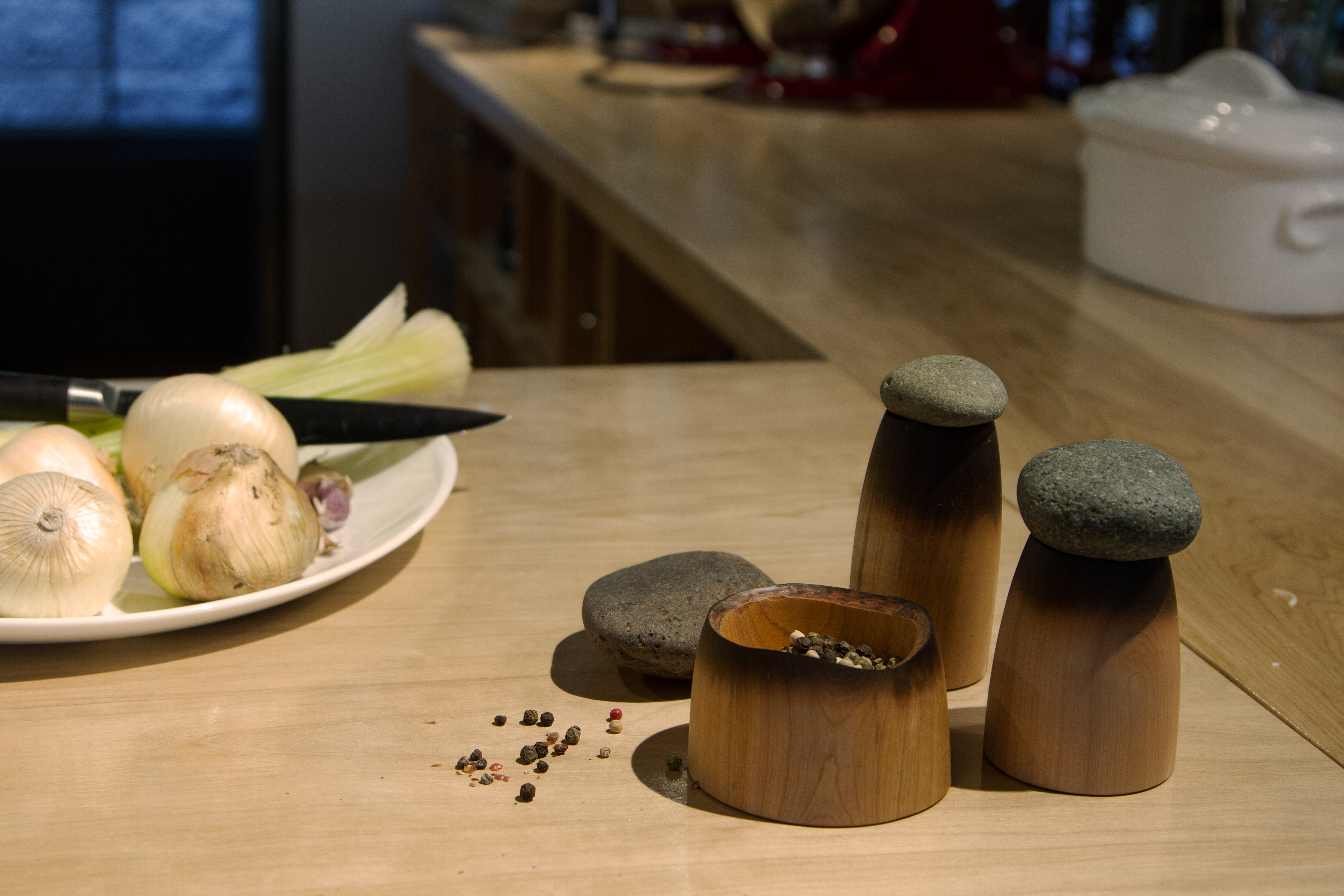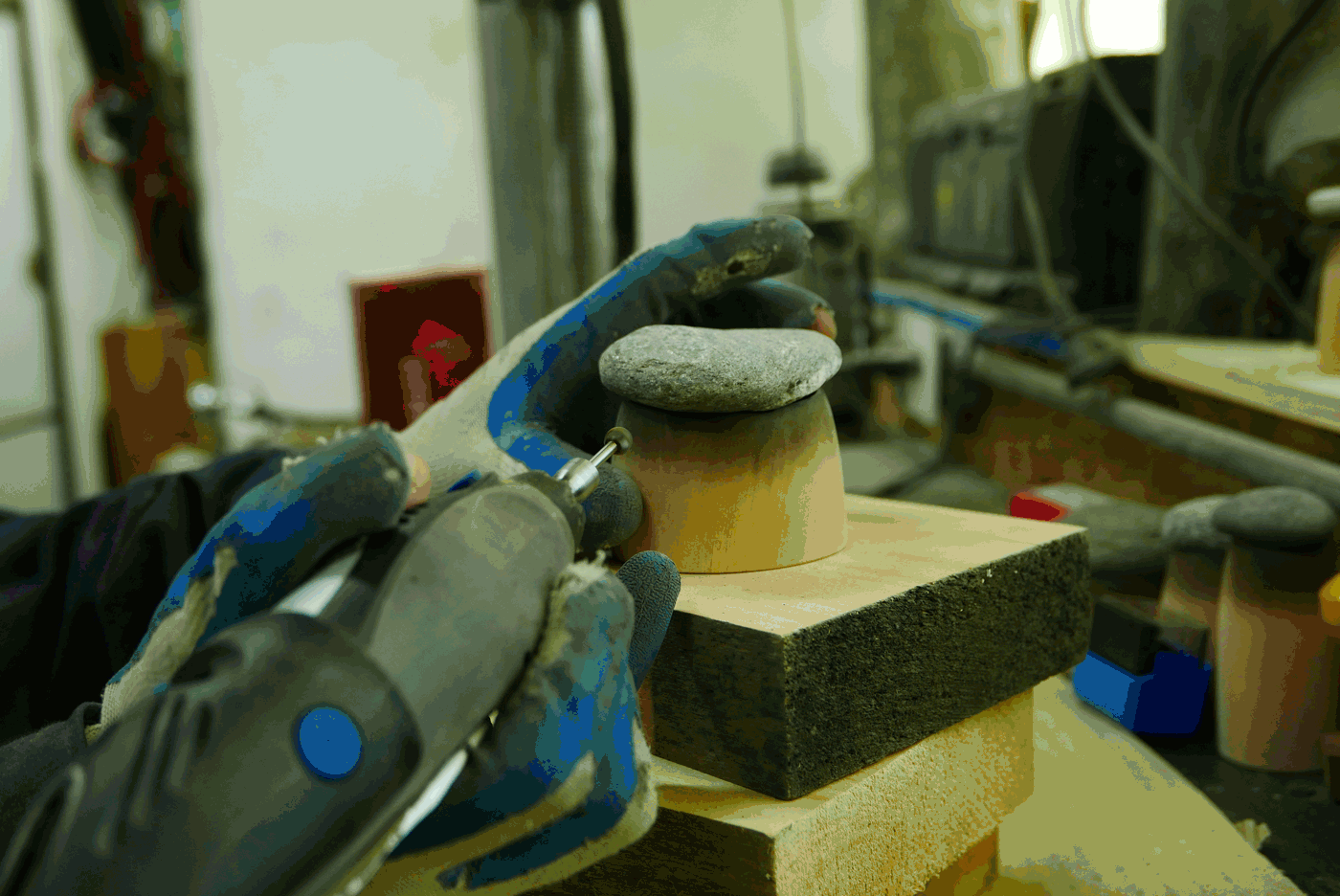 El estudio, junto con el diseñador industrial, ha completado un marco sostenible mediante el uso de material local y el fomento de la utilización de bienes post-consumidos. De hecho, los tazones artesanales se envuelven en cartón recuperado para el toque de embalaje final.
The studio, alongside the industrial designer, has completed a sustainable framework by using local material and encouraging the use of post-consumed goods. Indeed, the crafted bowls are wrapped up in reclaimed cardboard for the final packaging touch.