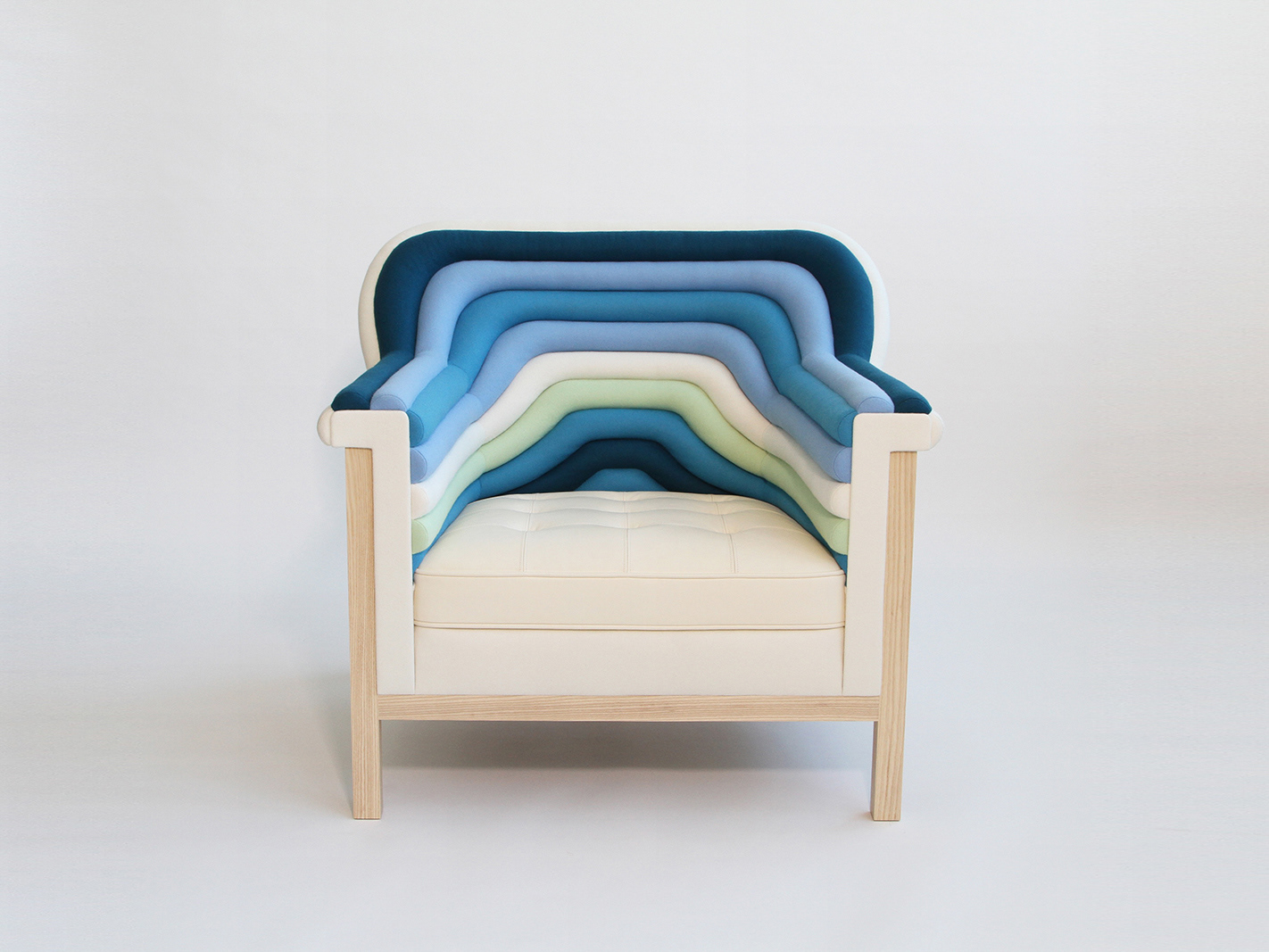 Un mueble que rompe con las tradiciones del mobiliario escandinavo respetando técnicas antiguas, una pieza diseñada en colaboración con Karoliina Priha.

"Gesällprov" en Sueco es la prueba final por la cual los alumnos del departamento de tapicería en Carl Malmsten Furniture Studies necesitan pasar para graduarse de esta prestigiosa escuela en Estocolmo, Suecia. Cool-Chair es una "pieza maestra" diseñada para este difícil examen en colaboración con una alumna de este departamento. Este es el resultado de una silla desarrollada durante más de un año (Mayo 2012-Junio 2013).
Todos los materiales utilizados sirvieron para preservar las tradiciones en construcción de muebles escandinavos aplicando un toque de modernismo en los textiles. La evaluación por parte de los expertos en tapicería
hacia Karoliina fue de 4.6 de 5 puntos posibles; con esta evaluación (o nota), Karoliina Priha pudo evitar una segunda prueba y convertirse en una "Master Upholster" (Maestra Tapicera). Fue un honor trabajar con ella.
A piece of furniture that breaks with scandinavian furniture traditions but respects old techniques, a journeyman's piece in collaboration with Karoliina Priha. 

"Gesällprov" in Swedish is the final test students in the upholstery department at Carl Malmsten Furniture Studies need to pass if they wish to graduate from this prestigious school in Stockholm, Sweden. Cool-Chair is a master piece designed for this task in collaboration with a student from this department. This is the result of a chair developed during the lapse of over one year (May 2012 – June 2013).
All the material used were meant to preserve traditions in a modern way of using textiles. The evaluation results by the experts from the entire process was 4.6 of 5 possible points; with this mark (evaluation) Karoliina Priha skipped a second test and became automatically a Master Upholster. It was an honor working with her.