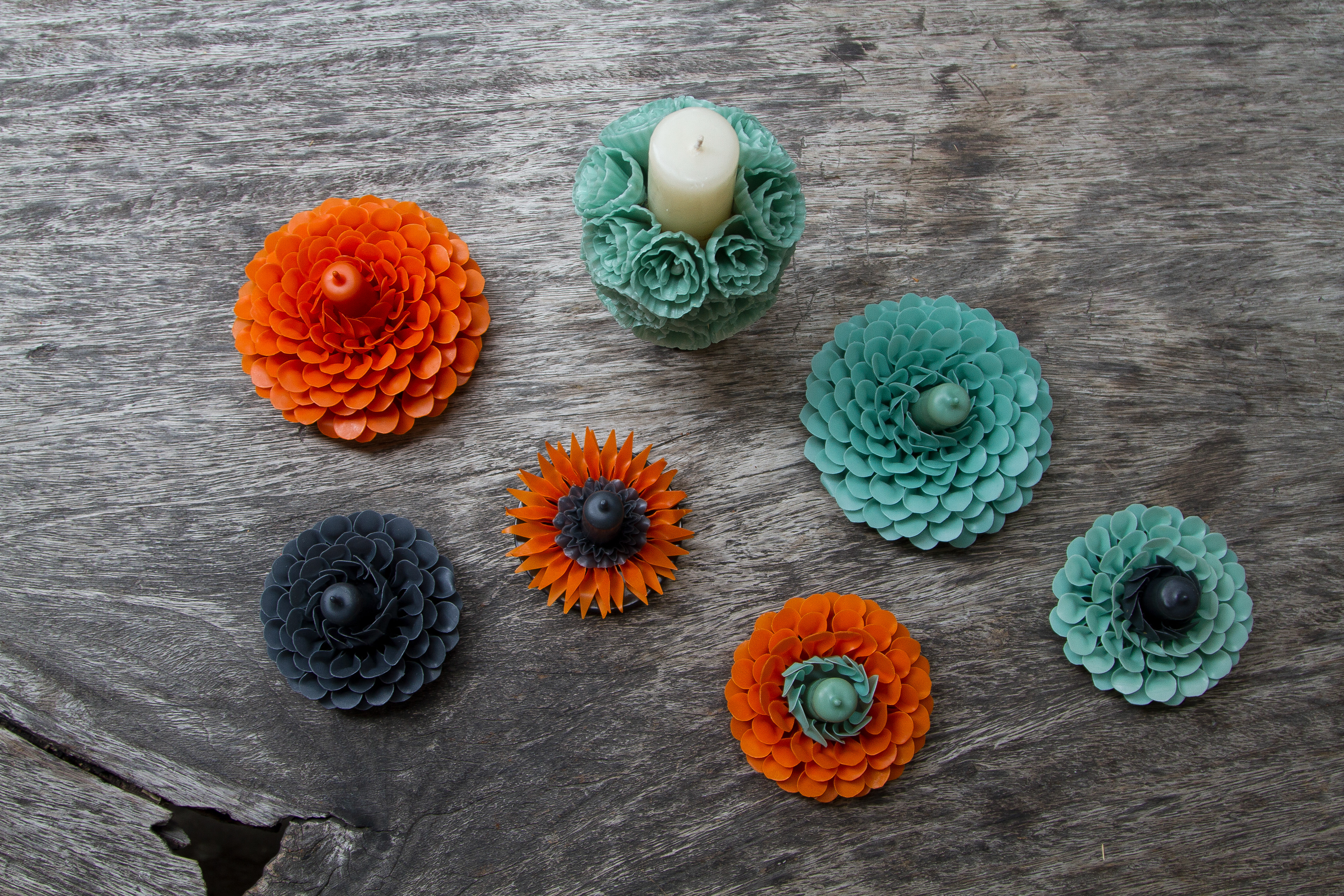 El Centro de Diseño de Oaxaca desarrolló el proyecto "Binomios Creativos: Artesanos + Diseñadores 2013" con el objetivo de crear productos de diseño neo-artesanales que generen un impacto positivo para los artesanos de este estado. Un proceso productivo basado en el diálogo y nuevas oportunidades para un comercio justo.
El proyecto consistió en la creación de diferentes equipos integrando a 2 diseñadores con experiencia y una buena orientación artesanal, en conjunto con artesanos de diferentes comunidades de este estado. Gracias a esta colaboración y el apoyo del Centro de Diseño de Oaxaca, los productos desarrollados han dado forma a los valores que responden a las tendencias del mercado y necesidades del público.
Oaxaca´s Center of Design developed the project "Binomios Creativos: Artesanos + Diseñadores 2013" with the objective of creating Neo-handcraft design products that will generate a positive impact to the handcrafts men of this state. A productive process with designers based on dialog and new opportunities for a fair business trade.
The project consisted in the creation of different teams integrating 2 designers with experience and a well-developed craft orientation, together with handcrafts men from different communities of this state. With this collaboration and the Oaxaca´s Center of Design support, the out coming products have shaped the values that respond to the market tendencies and actual public demands.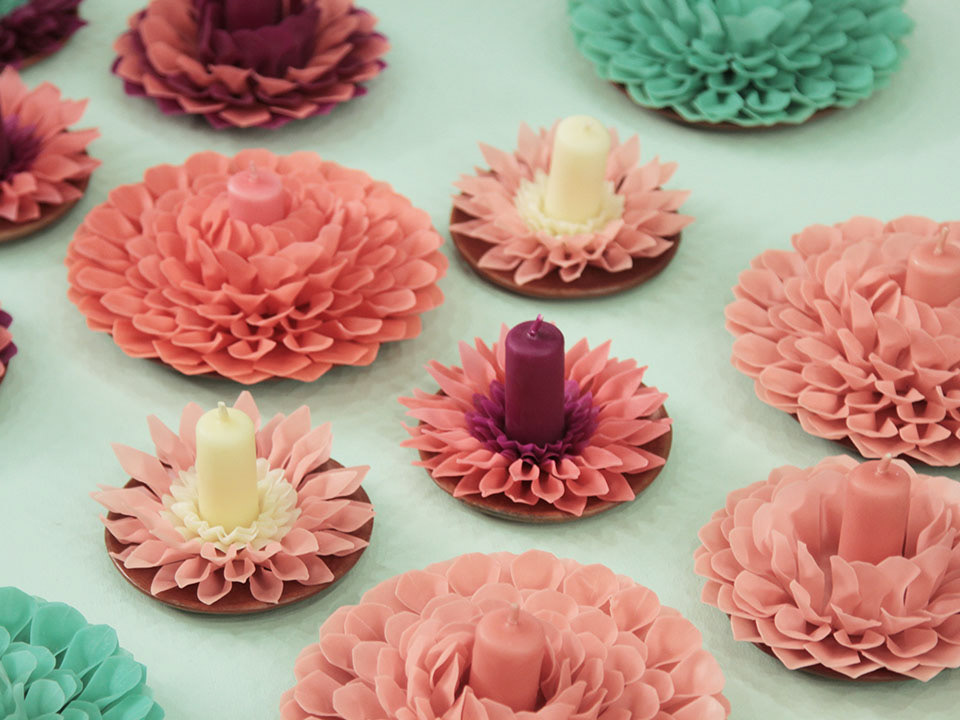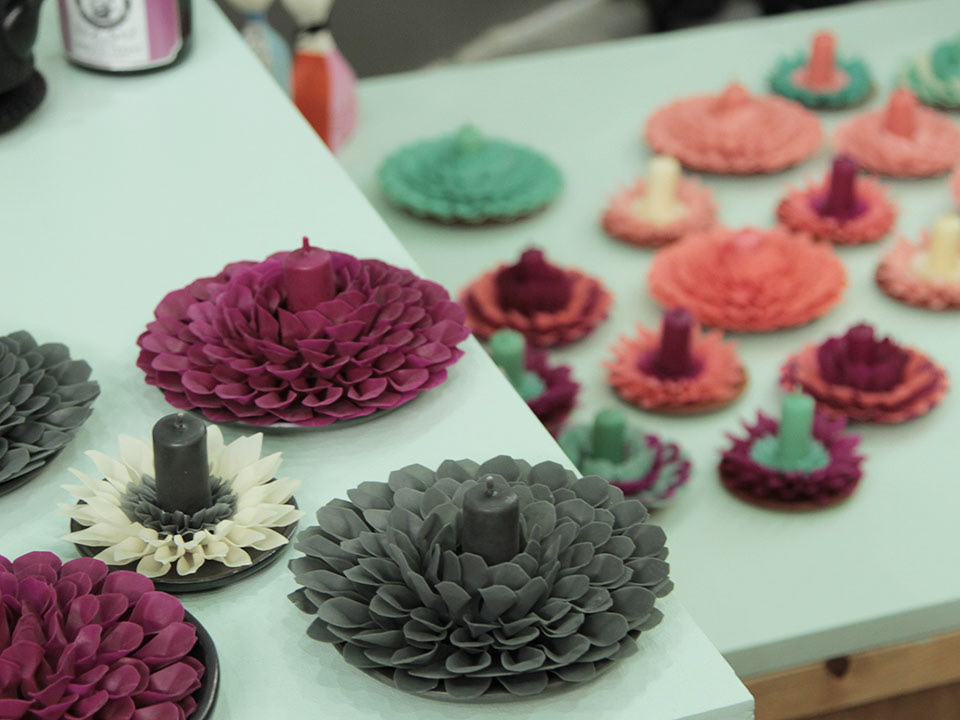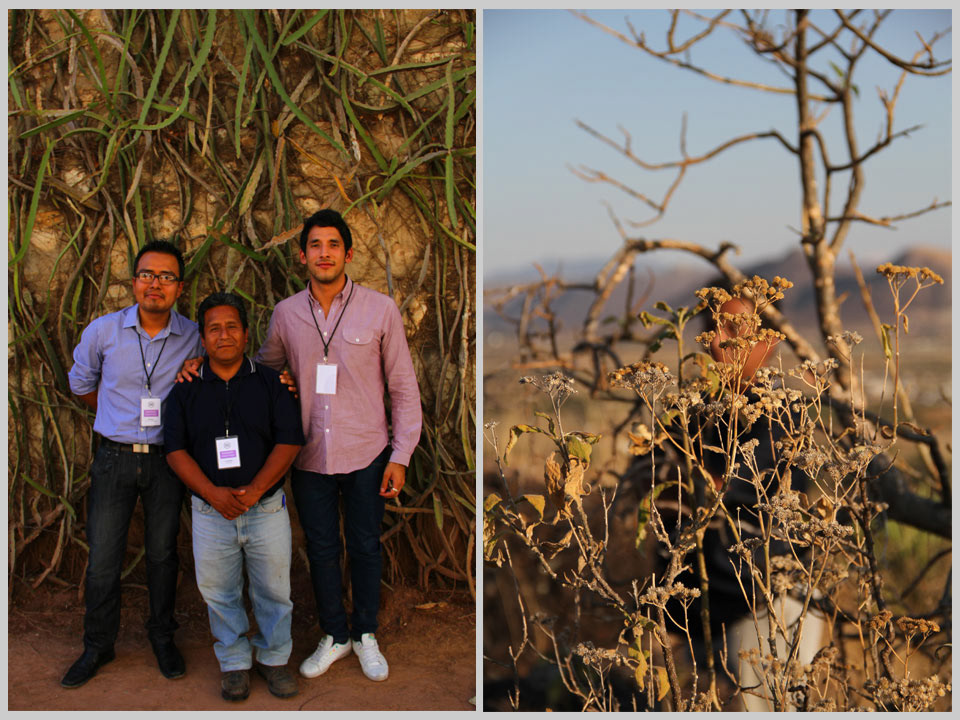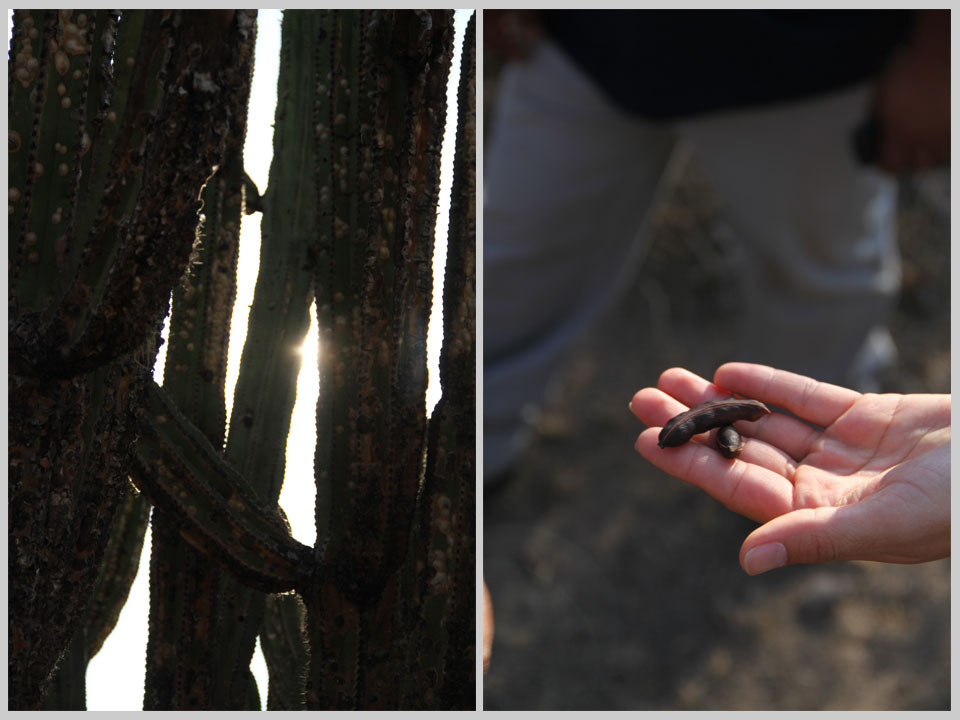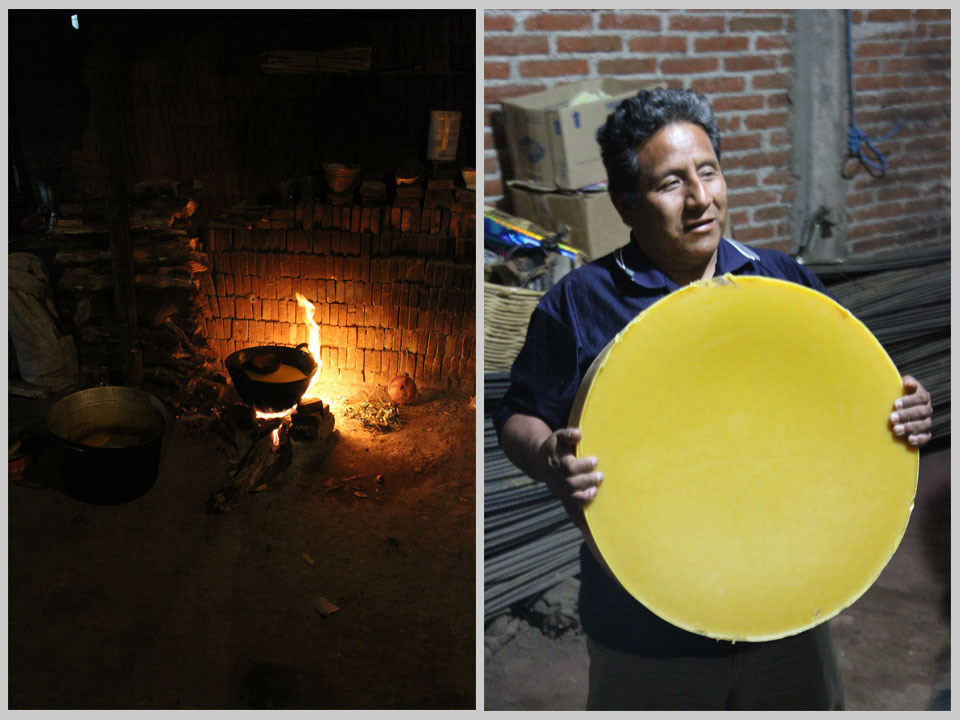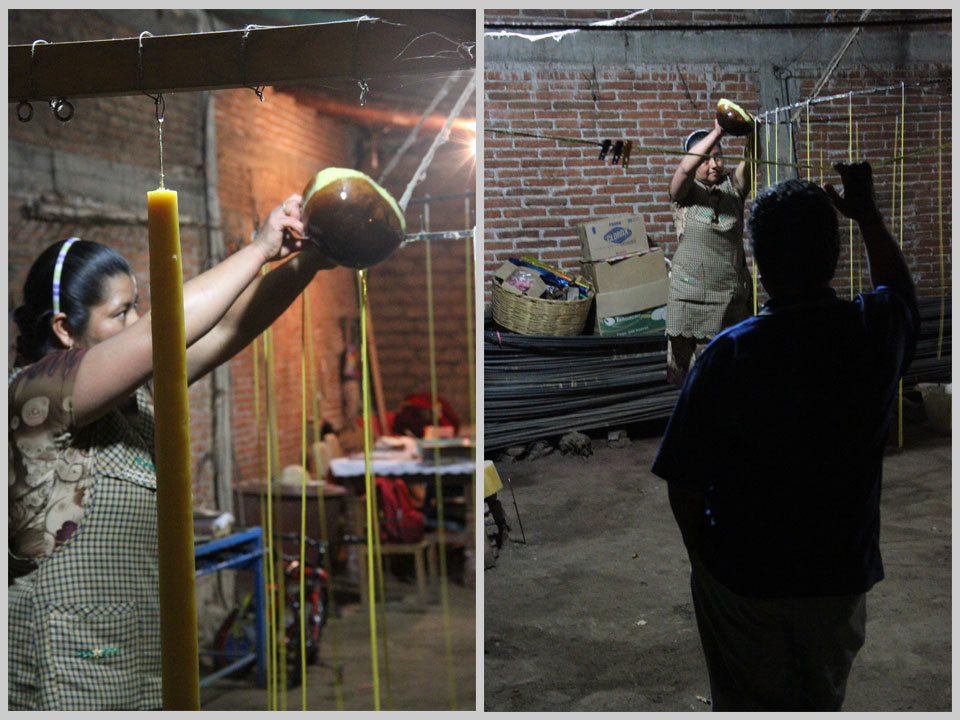 José Hernández y su esposa Petra Mendoza fueron los artesanos con el que fui asignado para trabajar, ellos son de Teotitlán del Valle y desarrollan velas tradicionales de cera de abeja en su taller llamado "Casa Viviana". Sus habilidades y conocimientos con esta artesanía se han transmitido durante 3 generaciones. Trabajé en colaboración con Jesús Nieva García, un ingeniero en diseño de Oaxaca. Juntos desarrollamos todas estas piezas y la investigación detrás de ella

.
The craftsman that I was assigned to work with was Jose Hernández and his wife Petra Mendoza, they are from Teotitlán del Valle and develop traditional beeswax candles at their workshop called "Casa Viviana". Their skills and knowledge with this handcraft have been passed down for 3 generations. I worked in collaboration with Jesús Nieva García, a local design engineer. Together we developed all these pieces and the research behind it.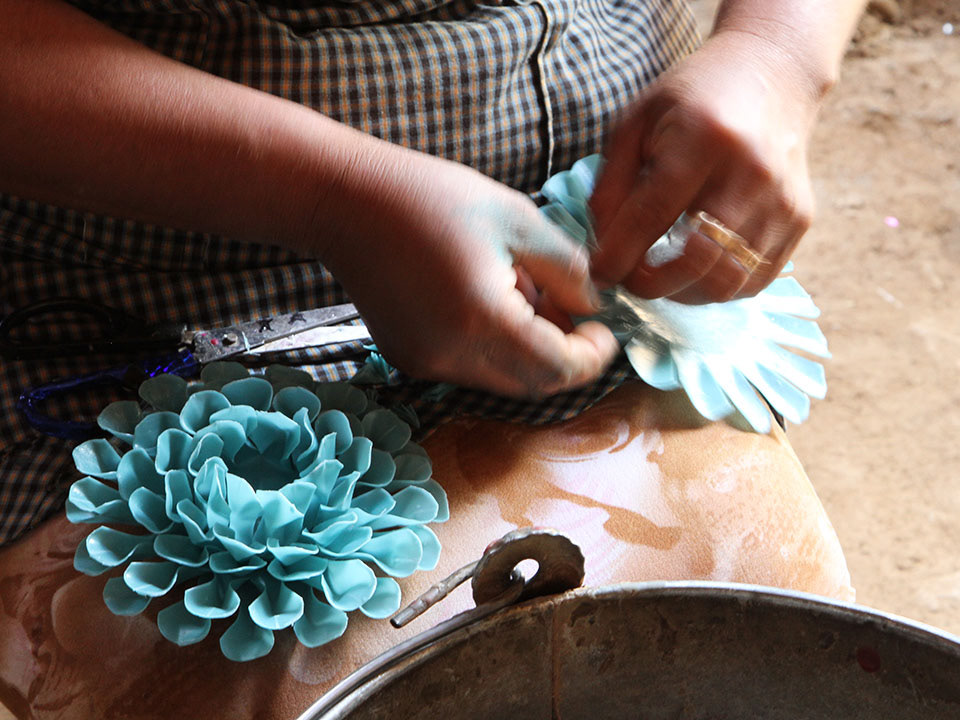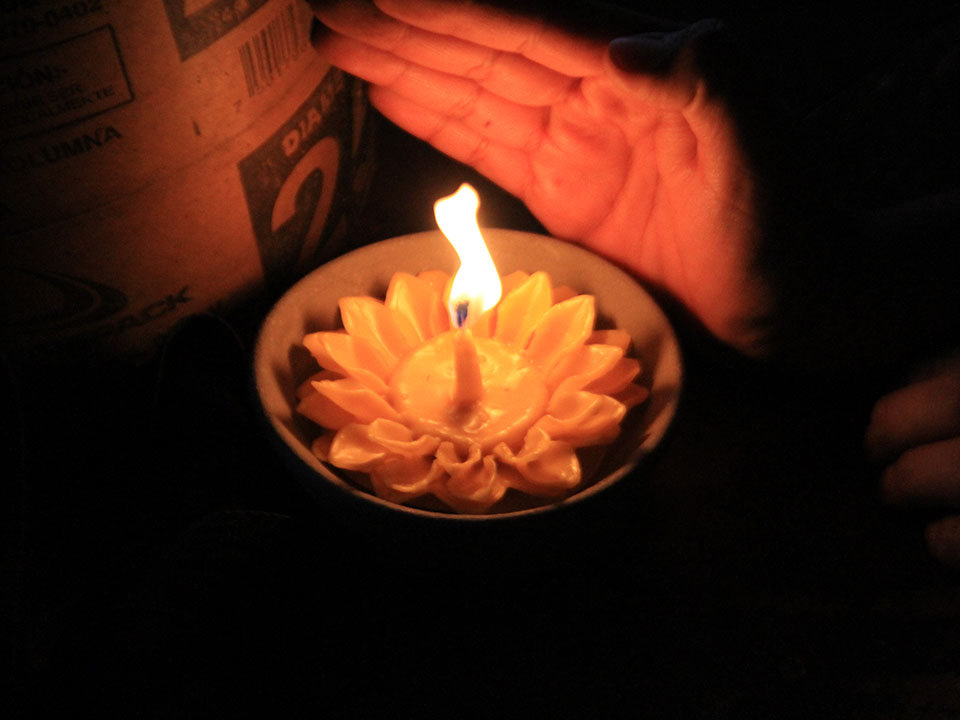 Don José nos dio un desafío que después se convirtió en nuestro principal objetivo con este proyecto; nos pidió averiguar cómo hacer que la cera mantuviera su color, dureza, brillo y para que fuera capaz de mantenerse limpia de polvo debido al hecho de que la cera tiende a ensuciarse muy fácilmente.
Descubrimos que la principal razón de estos problemas es el sol y el calor. Después de mucha investigación, exploración y experimentación con el material llegamos a la conclusión de usar otros materiales y procesos que ayudarán a resolver las necesidades de Don José.
Mr. Jose gave us a challenge, which afterwards became our main goal with this project; he asked us to find out how to make the bee wax maintain its color, hardness, brightness and to make it able to keep the dust away due to the fact that wax tends to get dusty very easily.
We found out that the main consideration for these problems to occur is sun and heat. After doing research, exploration and experimentation with the material we came to the conclusion of using other materials and processes that will help obtain Mr. Jose´s concerns.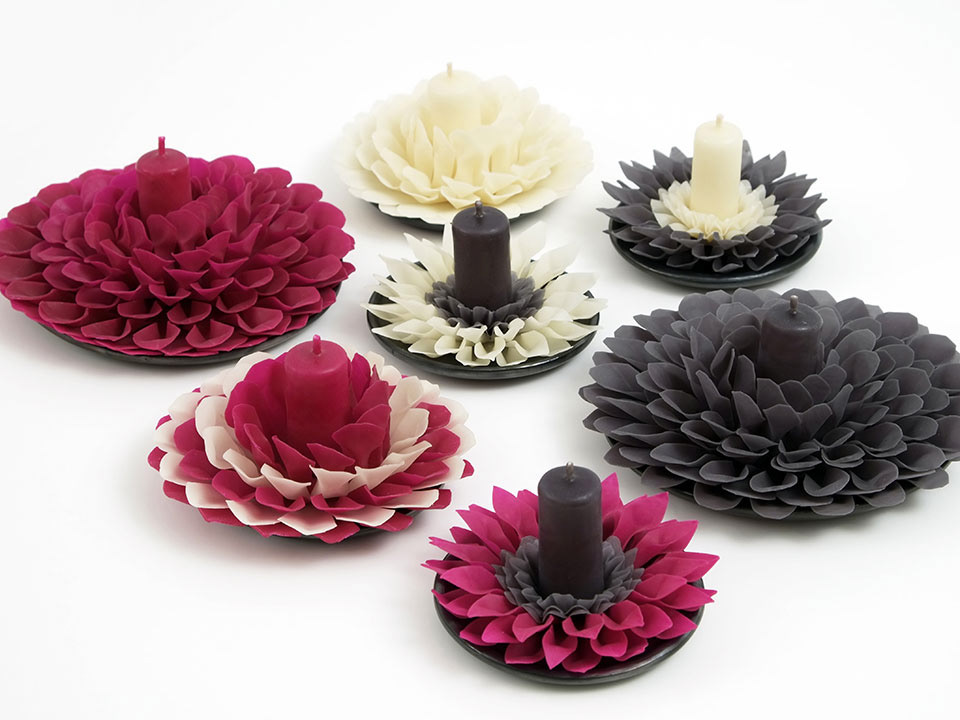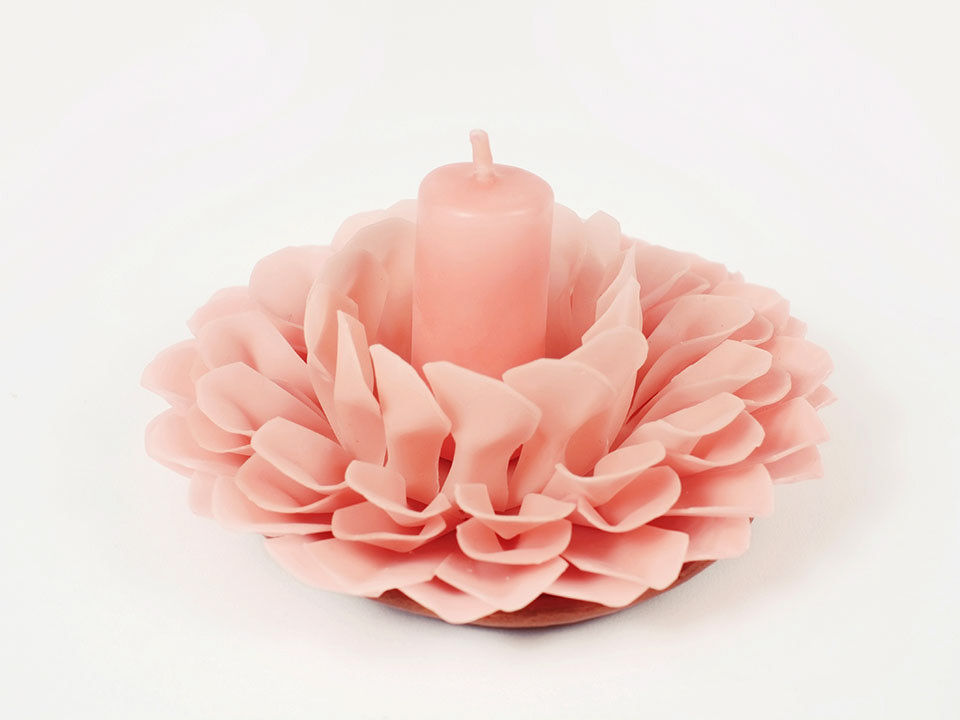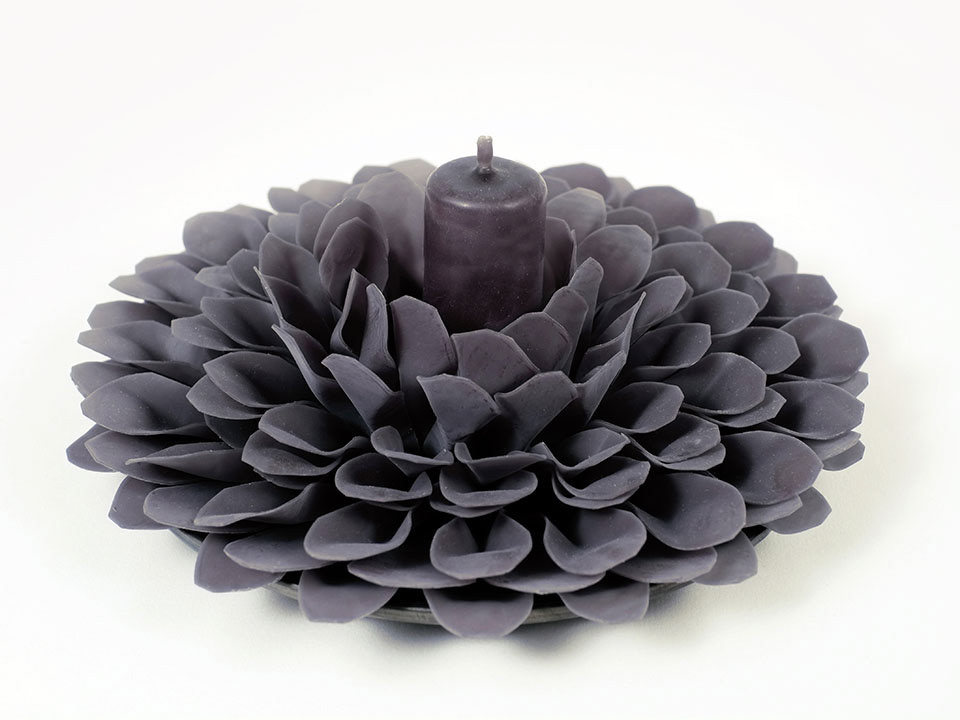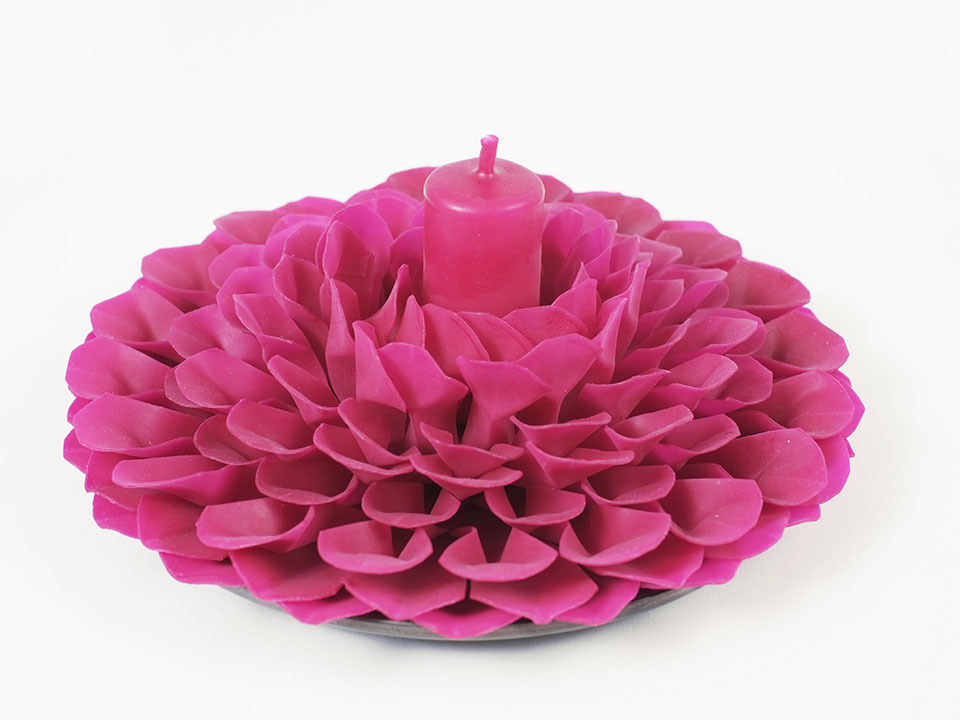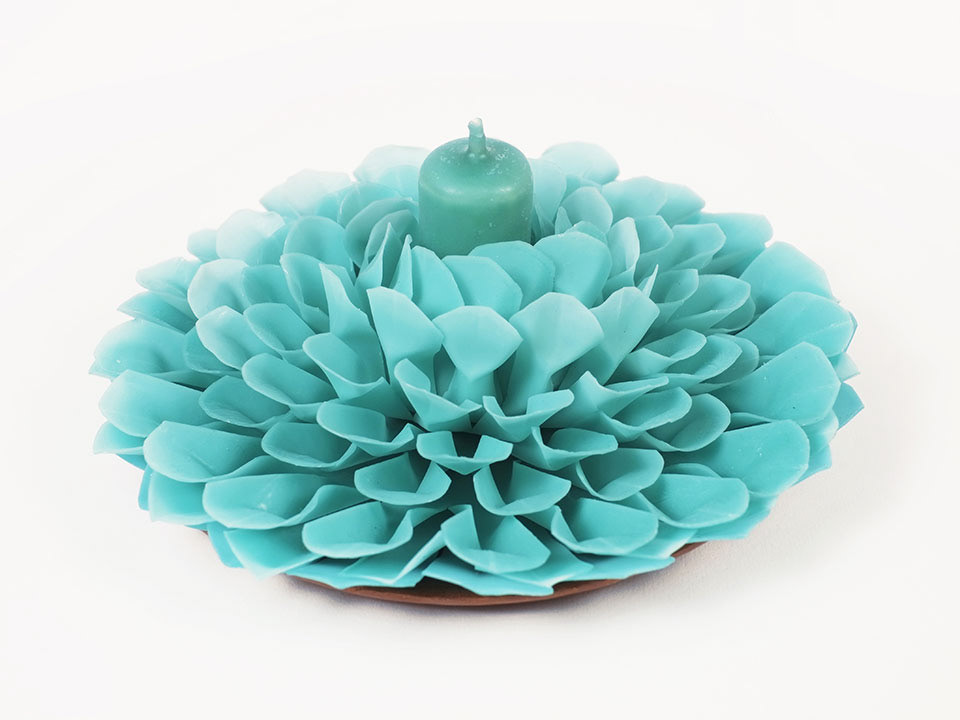 En primer lugar utilizamos un aditivo natural basado en grasa de cerdo para hacer la cera más dura y estable; conseguimos hacer la superficie más brillante puliendola con un paño de seda después de que la cera se endureció y también que el polvo no se impregnara mediante la aplicación de una fina capa de alcohol. El color fue el resultado más importante y sorprendente de esta exploración porque pudimos desarrollar una gran y muy extensa cantidad de familias.
Al mismo tiempo conseguimos desarrollar nuevas formas de flores y redefinir las que ya tenía Don José.
En conjunto con el Centro de Diseño de Oaxaca, desarrollamos un nuevo proceso de fabricación que cuidó mucho la calidad en el acabado de estas velas y también mejoró el tiempo de fabricación, lo que ayudó a Don José a ser más productivo en sus horas de trabajo.
Finalmente, una familia de colores y sus combinaciones fue definida y también el tipo de bases que utilizarían las velas.
First of all we used a natural additive based on pork's fat to make the wax harder and more stable; we managed to make it brighter by polishing it with a silk cloth after it got hard and the dust was kept away by applying a thin layer of alcohol on the surface. The color was the most important and amazing result from this exploration because we were able to come out with a great and very extensive amount of color families. 
At the same time we managed to develop new shapes of flowers and redefine the ones Mr. Jose already had. Together with the Oaxaca´s Center of Design, we developed a new manufacturing process that took great care of the quality in these candle´s finishing result and also improved the time of making, which helped Mr. Jose to be more productive in his working hours.
Finally, a family of colors and its combinations was declared and also the different kind of plates used for the candles.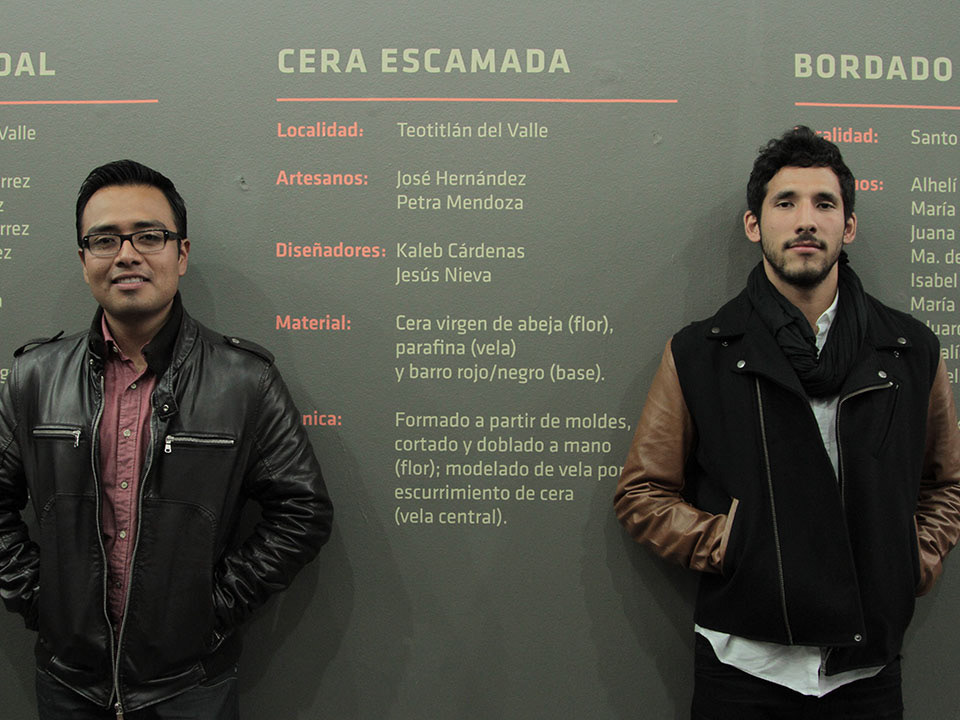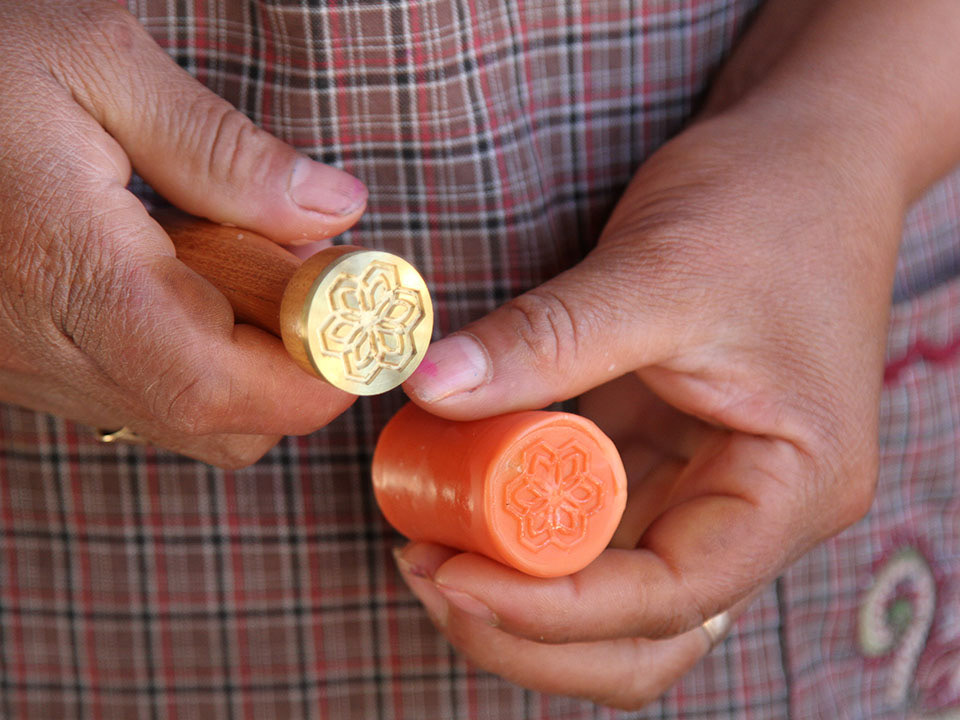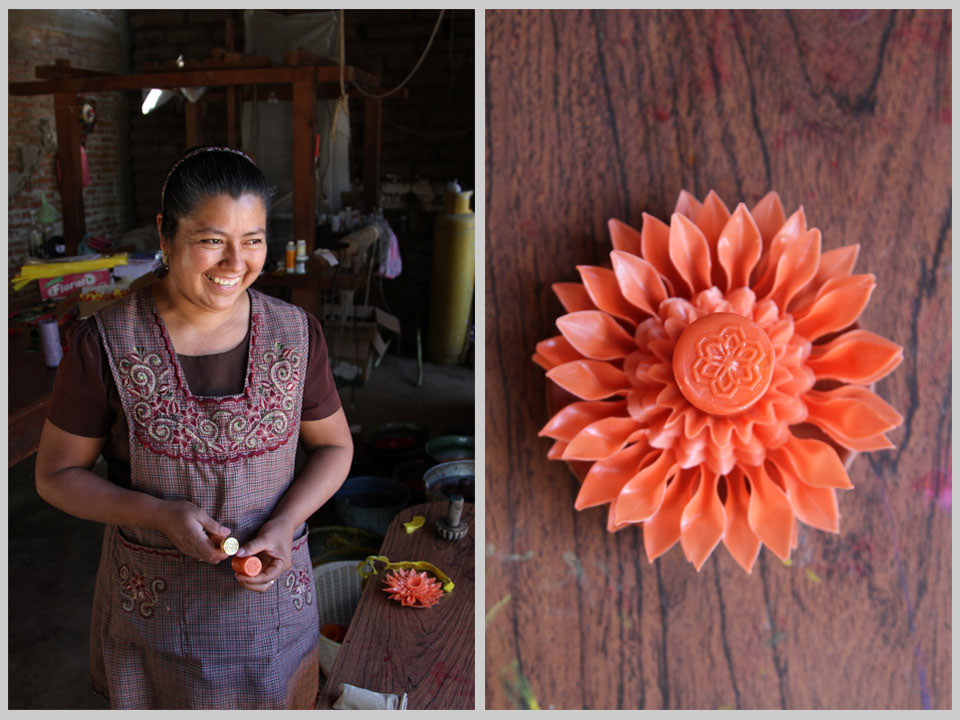 Estos productos fueron elaborados durante el proyecto "Binomios Creativos: Artesanos + Diseñadores 2013", desarrollado por el Centro de Diseño de Oaxaca. Esta es la primera institución pública en México que promueve el diseño como una herramienta estratégica para el mejoramiento del desarrollo social. Fotos cortesía del Centro de Diseño de Oaxaca, Romina Hierro & Kaleb Cárdenas.
These products were made during the time "Binomios Creativos: Artesanos + Diseñadores 2013" project took place, developed by Oaxaca´s Center of Design. This is the first public institution in Mexico that promotes Design as a strategic tool for social development improvement.
Photos courtesy of Oaxaca´s Center of Design, Romina Hierro & Kaleb Cardenas.